The Equinox Hotel and Resort
Manchester village, vt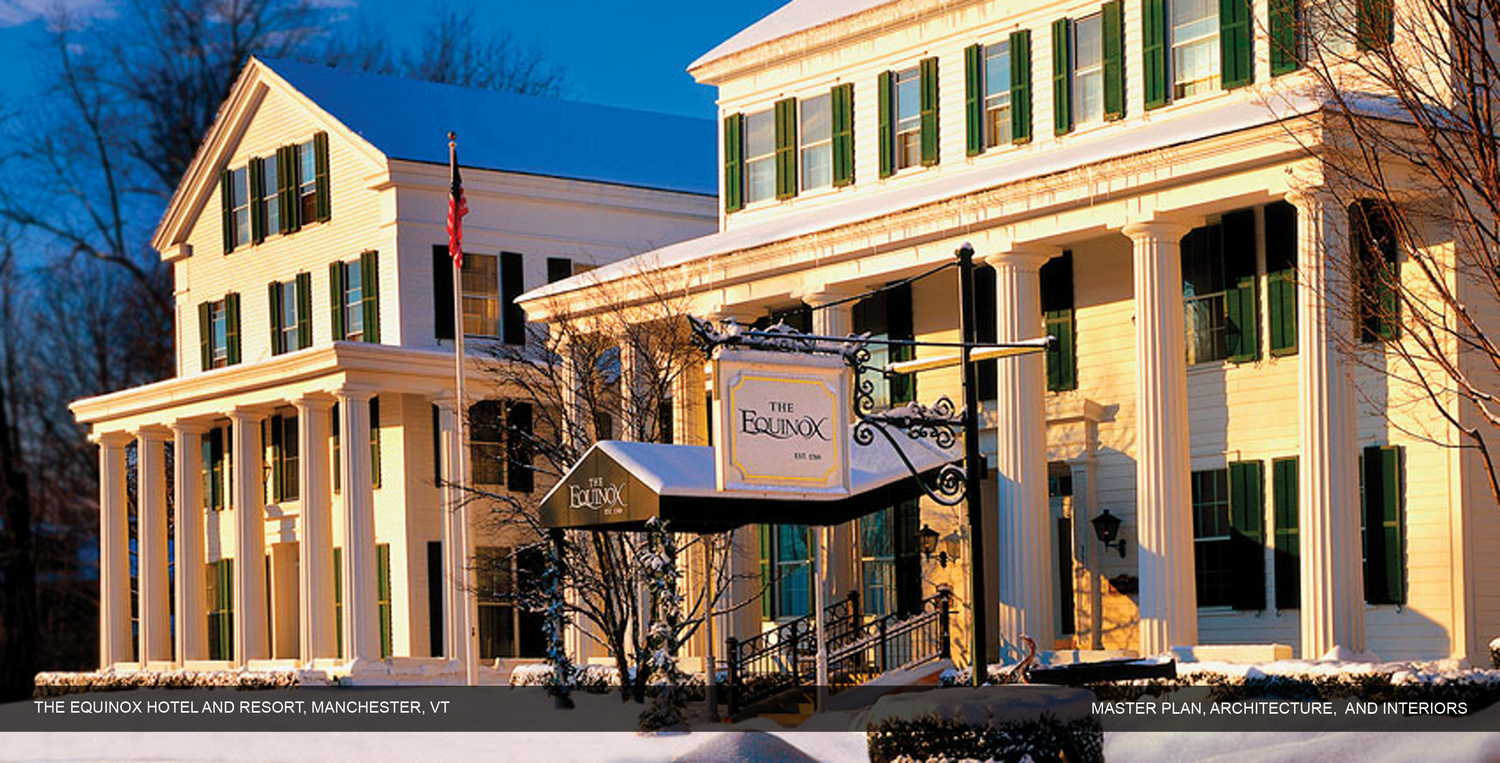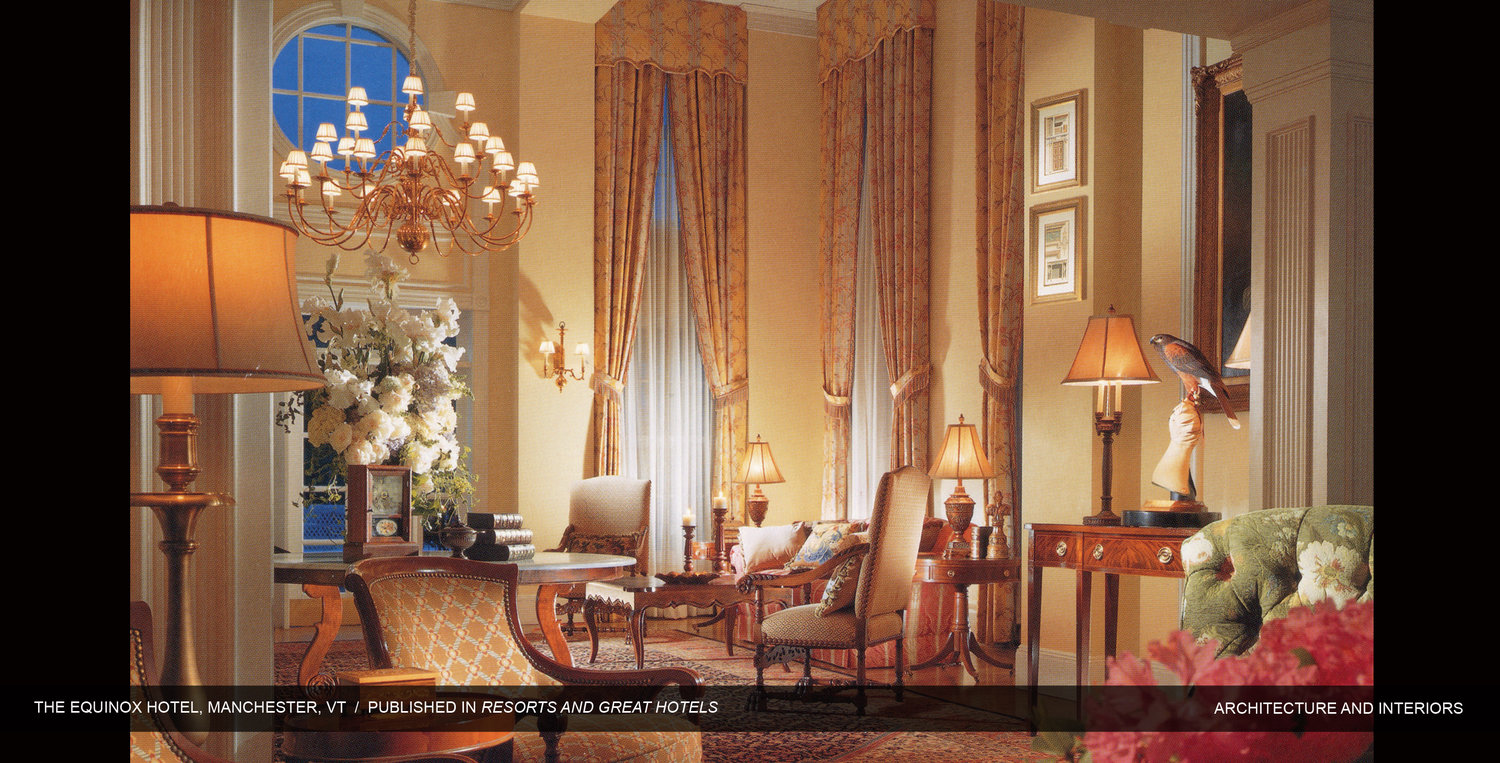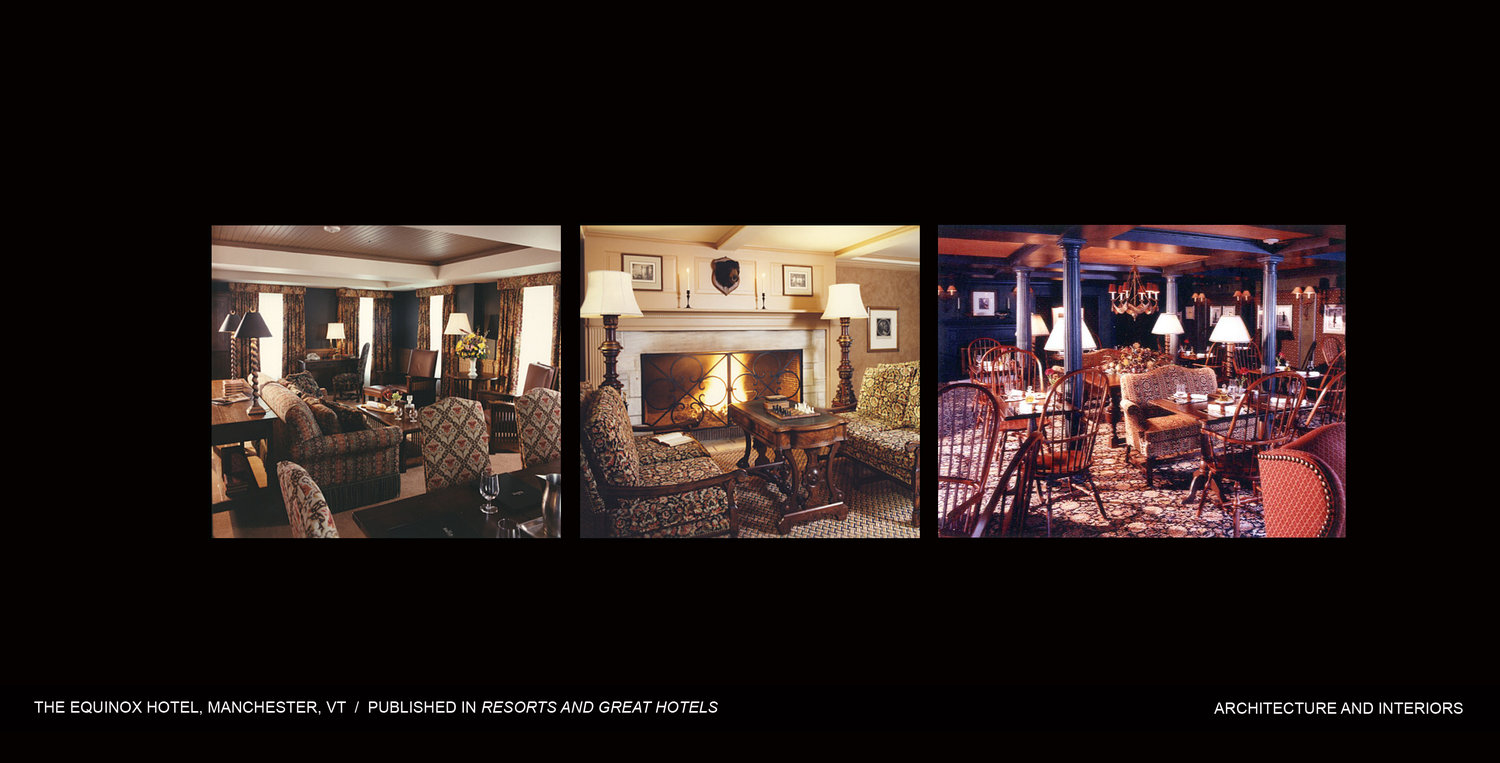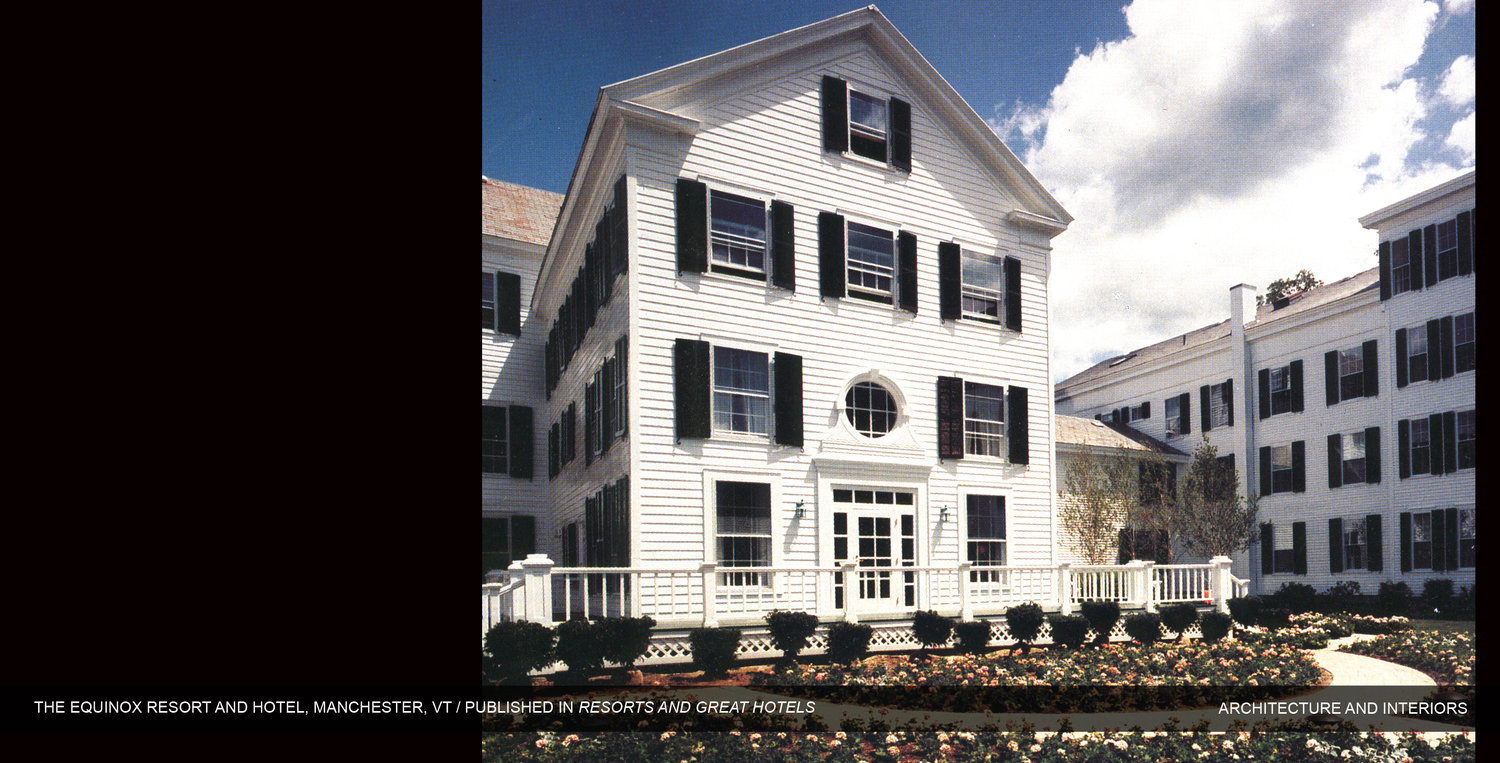 The Equinox Hotel was established in 1769 and holds over 200 years of history including the Revolutionary War with Britain.
Originally built as a small tavern, the hotel reflects six different architectural styles which represent the many changes throughout its history.
A significant collection of memorabilia and historical references, including Presidential visits, were displayed, creating an atmosphere of a large family house.
Our team arrived to a badly neglected hotel requiring a new life. A complete renovation was undertaken to restore all systems and facilities. The resort has also collected and built a series of buildings through the decades resulting in an accumulation of 17 structures on the property. This also included renovation of the retail complex directly across the street.
The overall theme was established to reconnect the hotel to its past with a casual country elegance.
In addition, the complex was studied in a newly formatted masterplan which included expansion plans for a new spa (since built) and meeting room extension.
Client
Guinness North America / Callaghan Partners
Type
Hospitality / Masterplan / Architecture / Interiors
Size
256 Room Hotel
Status
Complete
Designation
National Historic Trust