Fairmont Copley Plaza Hotel
Boston, Ma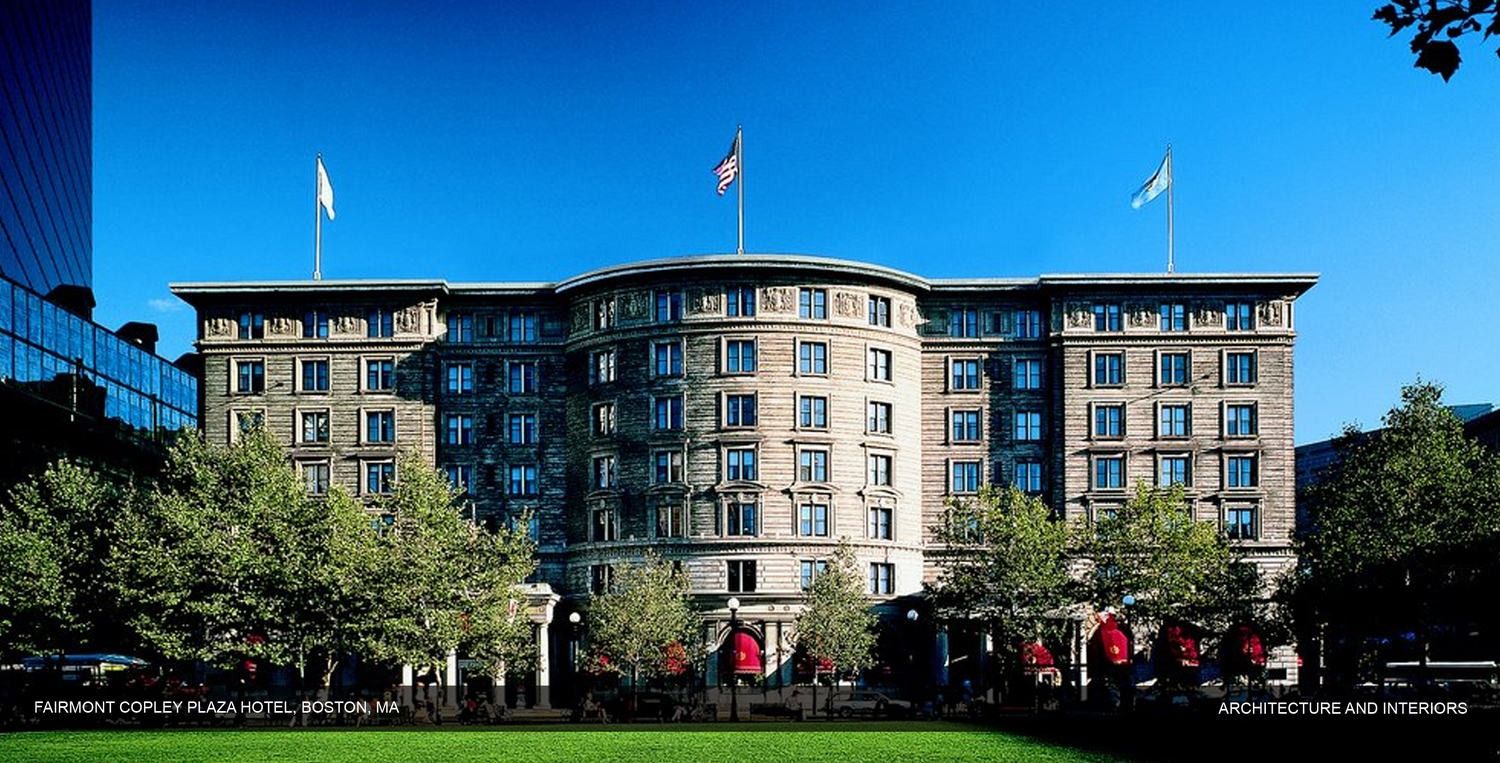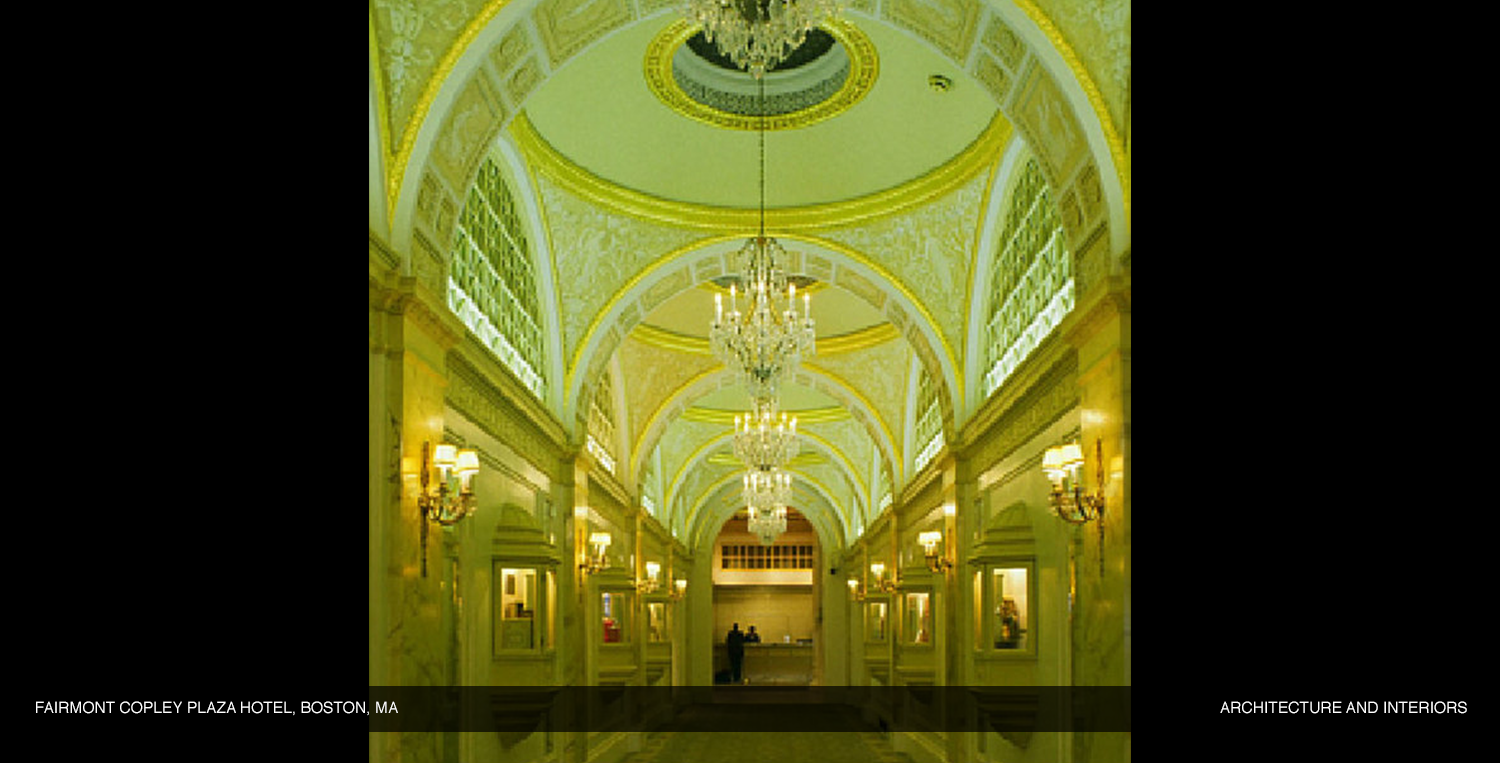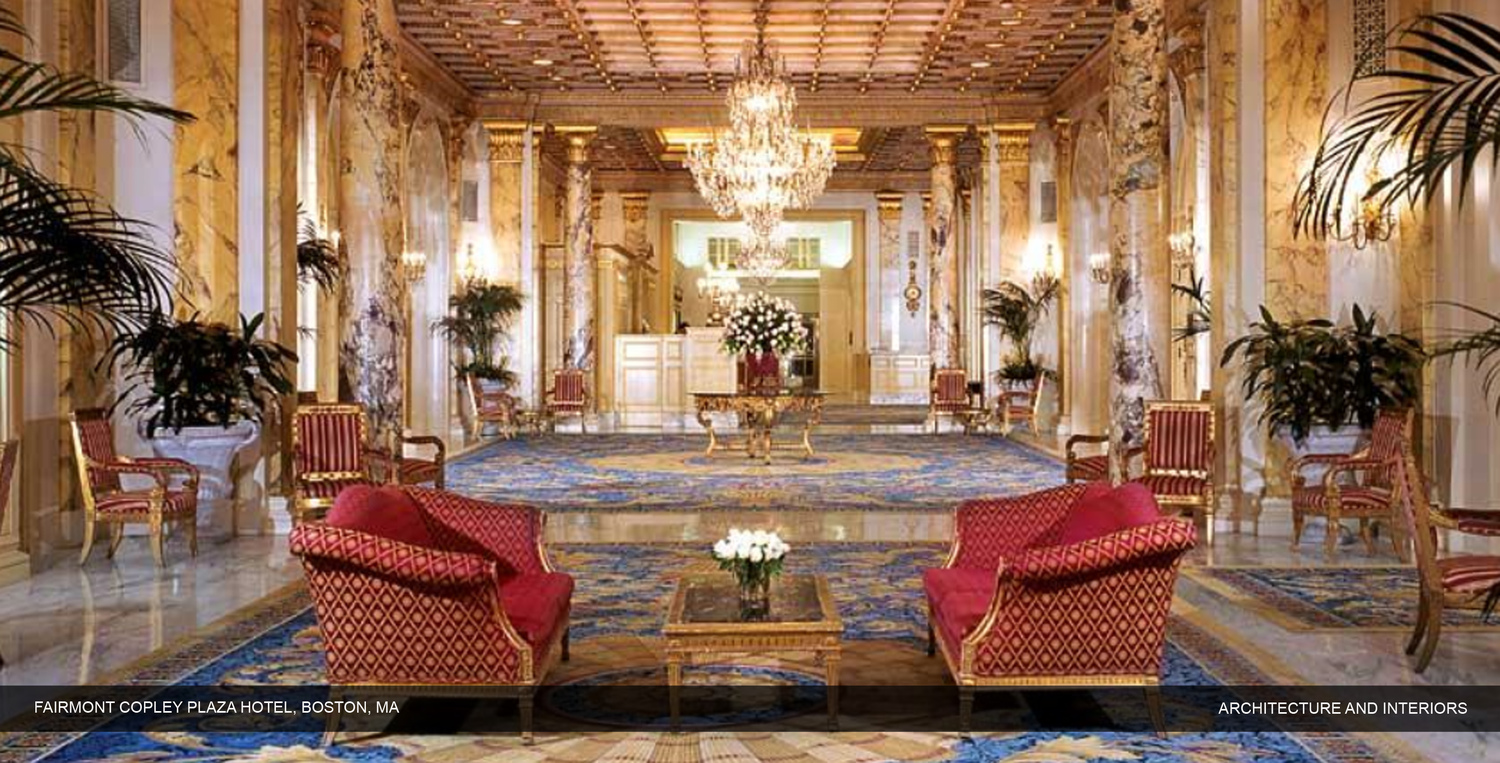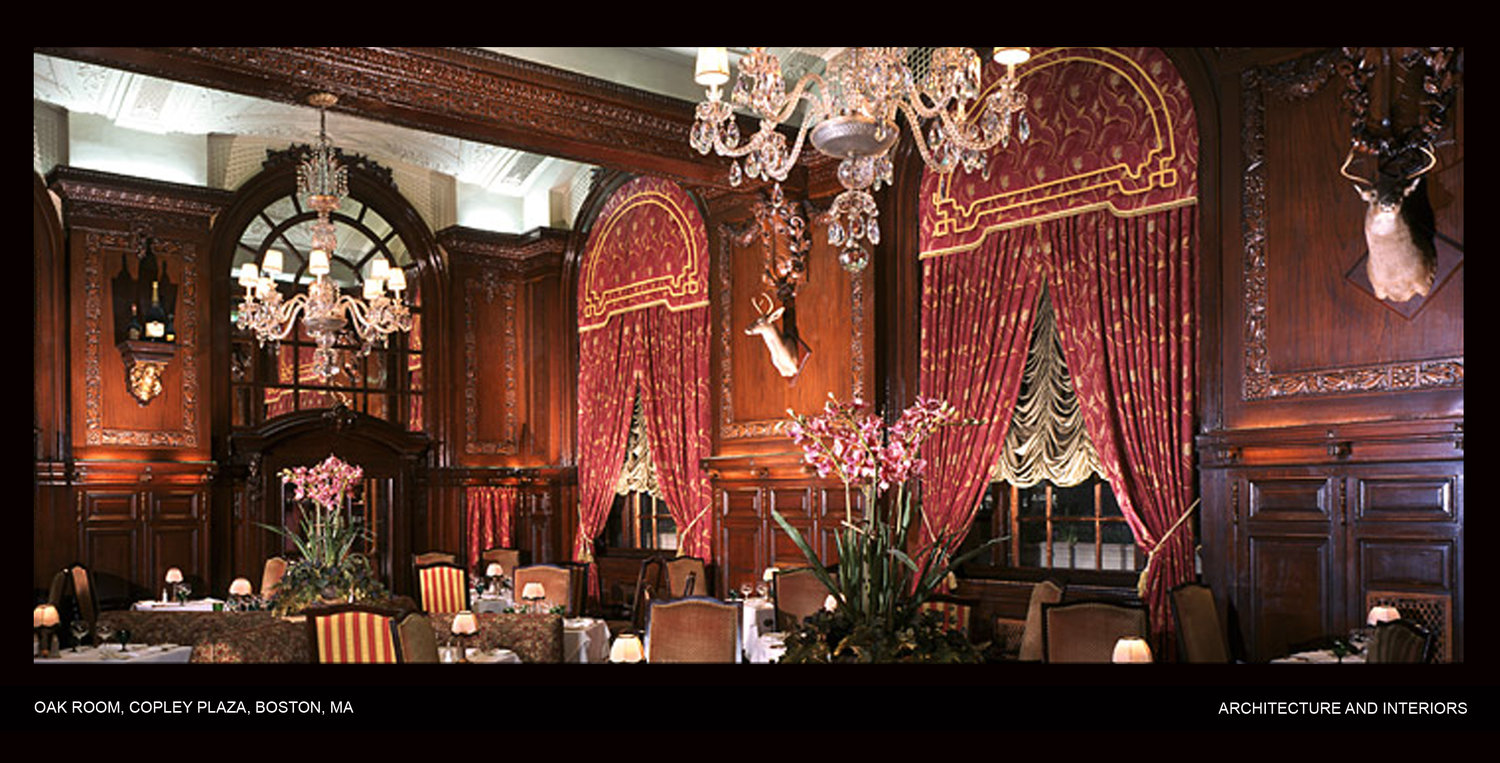 Built in 1912, Copley Plaza is considered the grand dame of Boston Hotels. Its sister hotel, The Plaza in New York was built in 1907 and designed by the same architect, Henry J. Hardenburgh.
Though with a stellar reputation, the Hotel was in need of an expansive renovation. The overall goal was to retain the charm and historical intensity of the Hotel while upgrading both interiors and all mechanical / elevator systems. This was to be a definitive renovation which spanned a significant three years effort. The systems task was extensive and successfully completed.
A review of the hotel's interior showed years of renovation layers which made for an eclectic disjointed presentation. As a restorative process, the intent was to provide a fresh new atmosphere rich in texture and maturity. This often meant interpretive adjustments which favored both the old and the new. Peacock Alley is one of those dramatic adjustments
The blend brought a coherent level of design back to the hotel welcoming guests in the spirit of its hospitality heritage.
Client
James Daley / Harvard Trust
Type
Hospitality / Renovation / Architecture / Interiors
Size
383 Room Hotel
Status
Complete