Nebula Hotel / Casino / Residence
Macau, China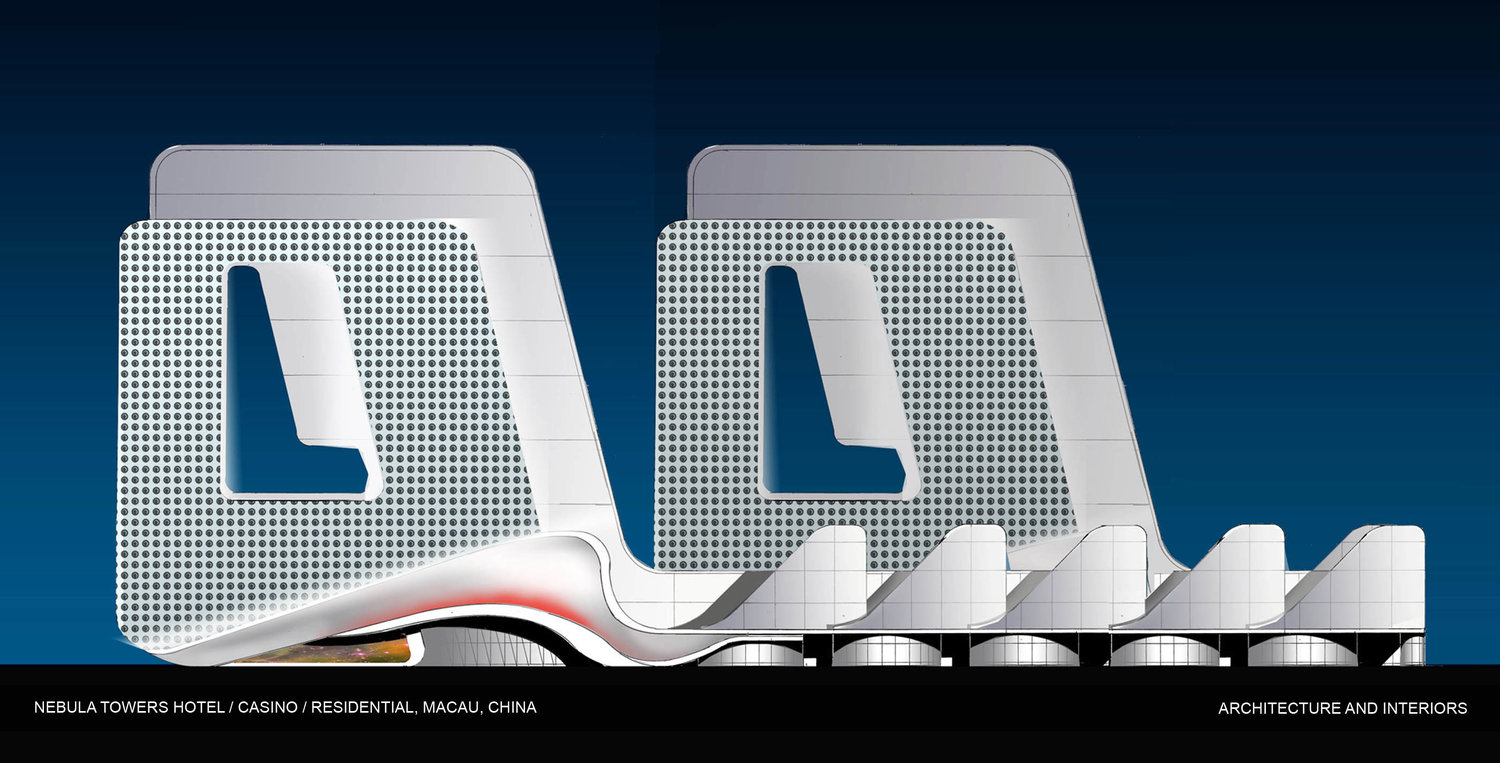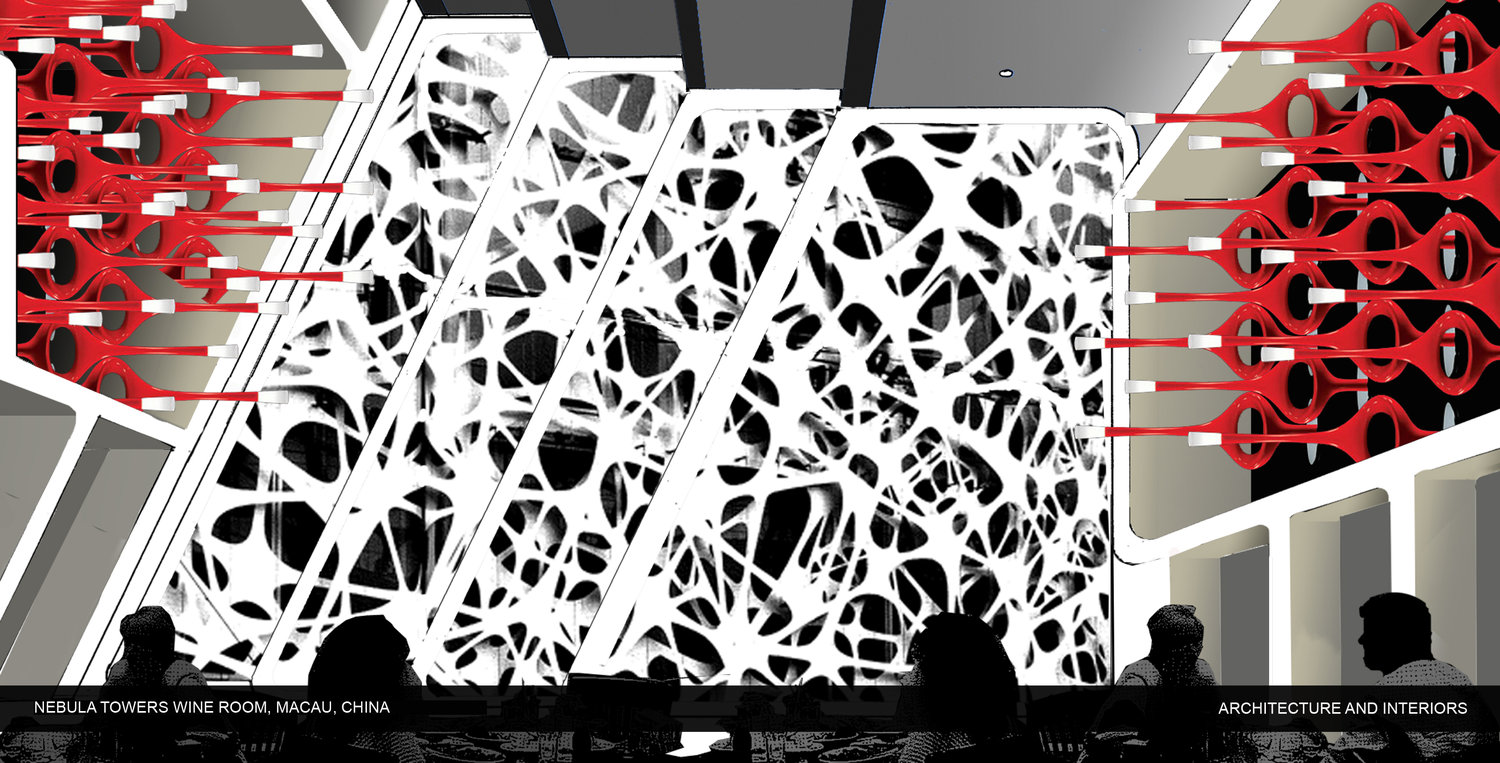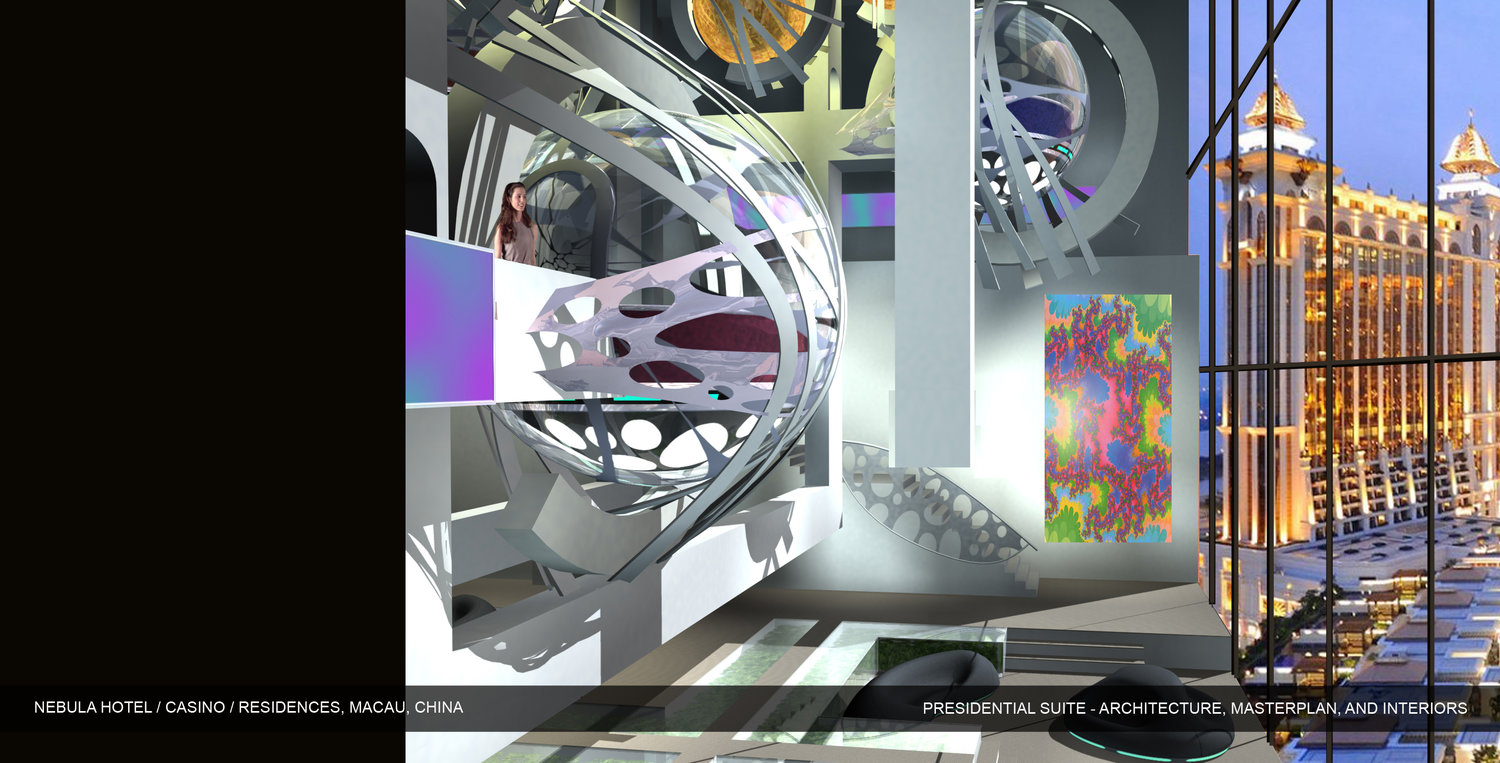 Nebula is a development study for a new Casino and Hotel complex initially conceived for Macau, China. This ongoing study seeks to take a more provocative edge for destination travelers. From the start, the design direction and marketing intent is to push the traditional bounds of Casino theming.
Touching on the edges of Science Fiction, Nebula's immersive demeanor will transport the guest to a place not yet imagined and yet totally comfortable in the excess of the gaming world. All aspects of the hotel take a "transportative" design direction from the reception filled galaxy incubators to floating luxury suites.
Included in the overall planning process is a second tower (designated high end residential) and conference / gaming extensions. Additional sites for Nebula are being considered.
Client
Withheld
Type
Hospitality / Masterplan / Architecture / Interiors
Size
1200 Room Hotel / Casino / 350 Condominium
Status
Ongoing