Omni Park Central
New York, NY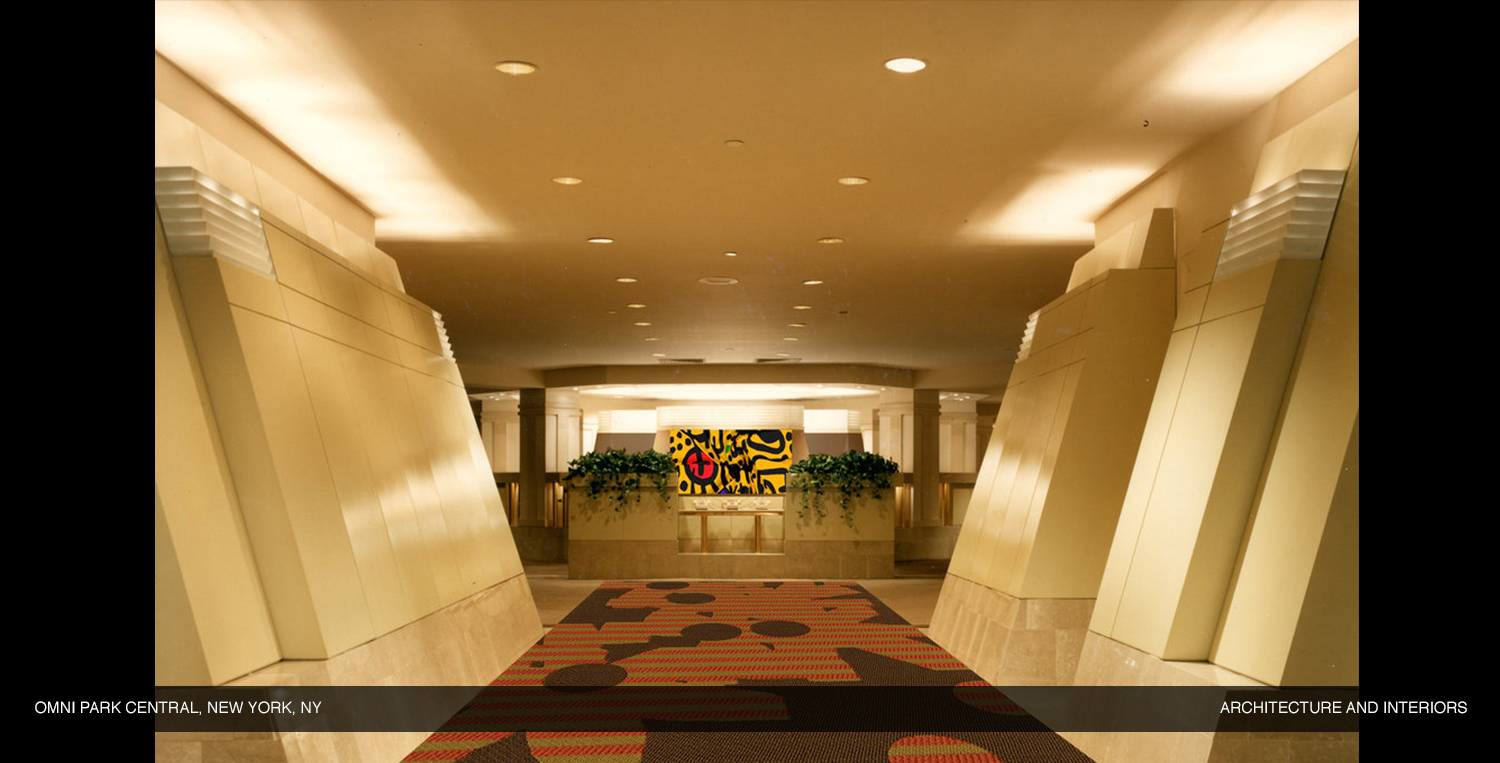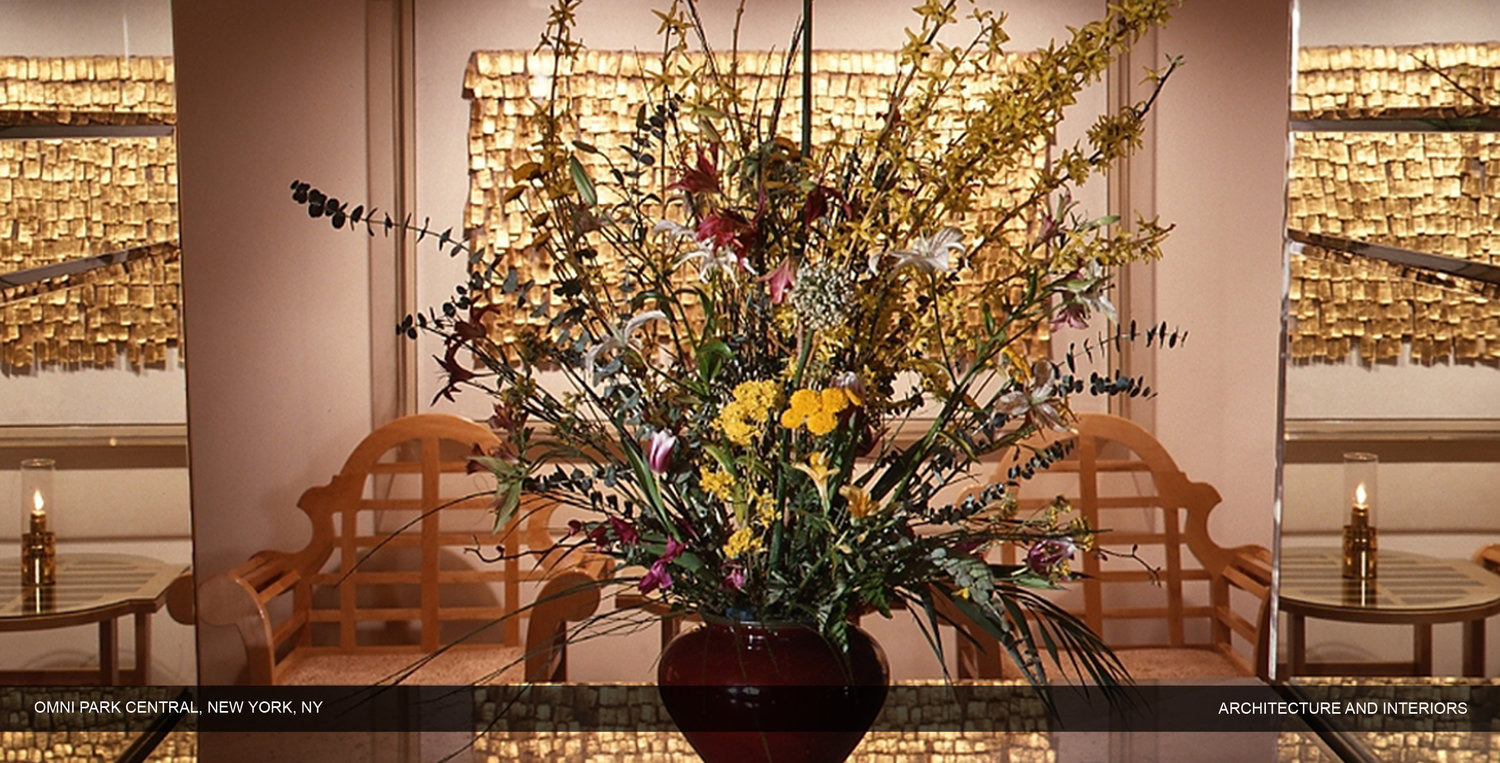 Omni Park Central is an existing 31 story, 935 room hotel located across the street from Carnegie Hall. Built originally in 1927, the hotel went through several owners and a myriad of renovations.
Our work began on the exterior. After years of damage, the original facade was too damaged to repair. New cladding was designed to fit the context and tie into the new expanded design. In addition to upgrading rooms and corridors, we recreated a new arrival/entry experience along with a new lobby. The hotel was to remain open through this process so a new center island reception was conceived to be built in isolation until a switch from old to new could be made. A sloped wall motif was designed for the entire lobby, creating a totally unique look and visually offsetting the existing low ceiling constraints.
The Phase Two plan would mix new condominiums and guest room programming. The owner sought a new glazed building designed somewhere between PPG, Pittsburgh and the Chrysler Building.
Client
Omni Hotels
Type
Hospitality / Renovation / Architecture / Interiors
Size
935 Room Hotel
Status
Complete