Omni Shoreham
Washington, D.C.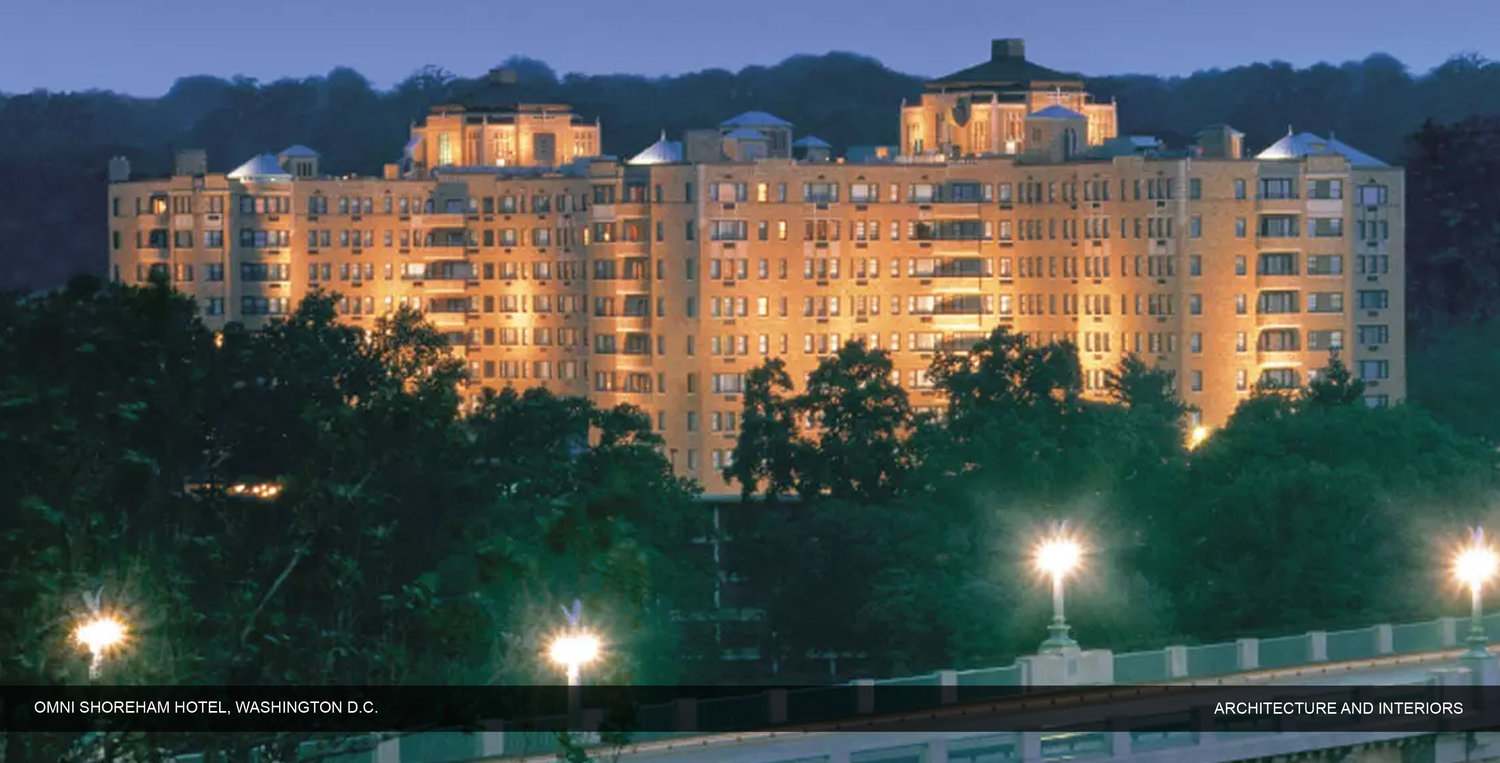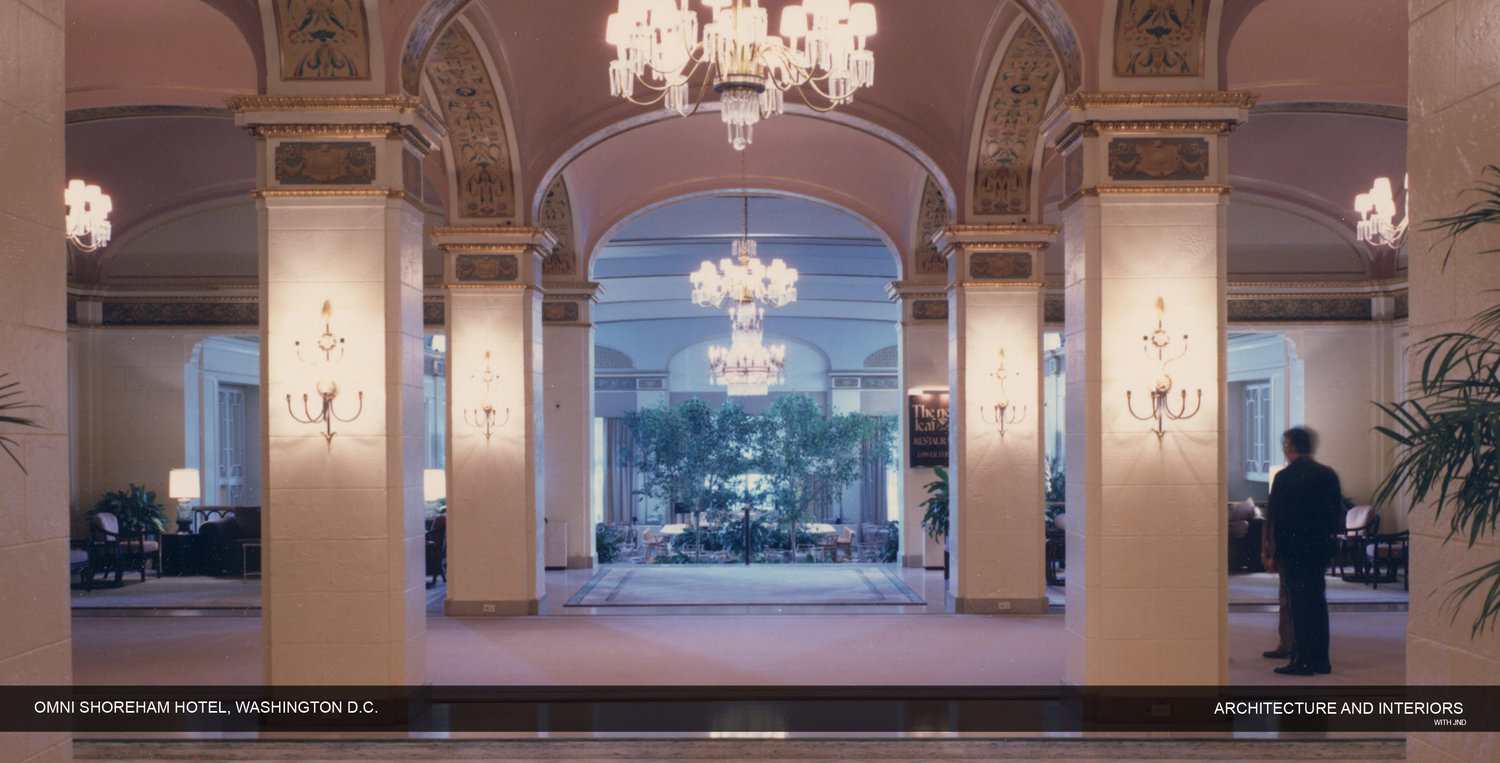 The Shoreham Hotel was built in 1930 and quickly established itself as a prominent destination for political and entertainment activities. The first inaugural ball for Franklin D. Roosevelt was held here and subsequently the hotel has played host to all inaugural balls since.
Built with a flare of Renaissance and Art Deco features, the hotel was originally designed by architect Joseph Abel. The complex sits on a sprawling 11 acre site and is configured with two linear room extensions centered around a striking two stepped level reception hall.
Working with Jutras Nobili (Interiors), the combined team upgraded all systems, mechanical, etc, and retrofitted all public spaces such as restaurants, guest rooms and multiple ballrooms.
Client
Omni Hotels and Resorts
Type
Hospitality / Renovation / Architecture / Interiors
Size
832 Room Hotel
Status
Complete
designation
Historic Hotels of America