SS United States Redevelopment
Philadelphia, PA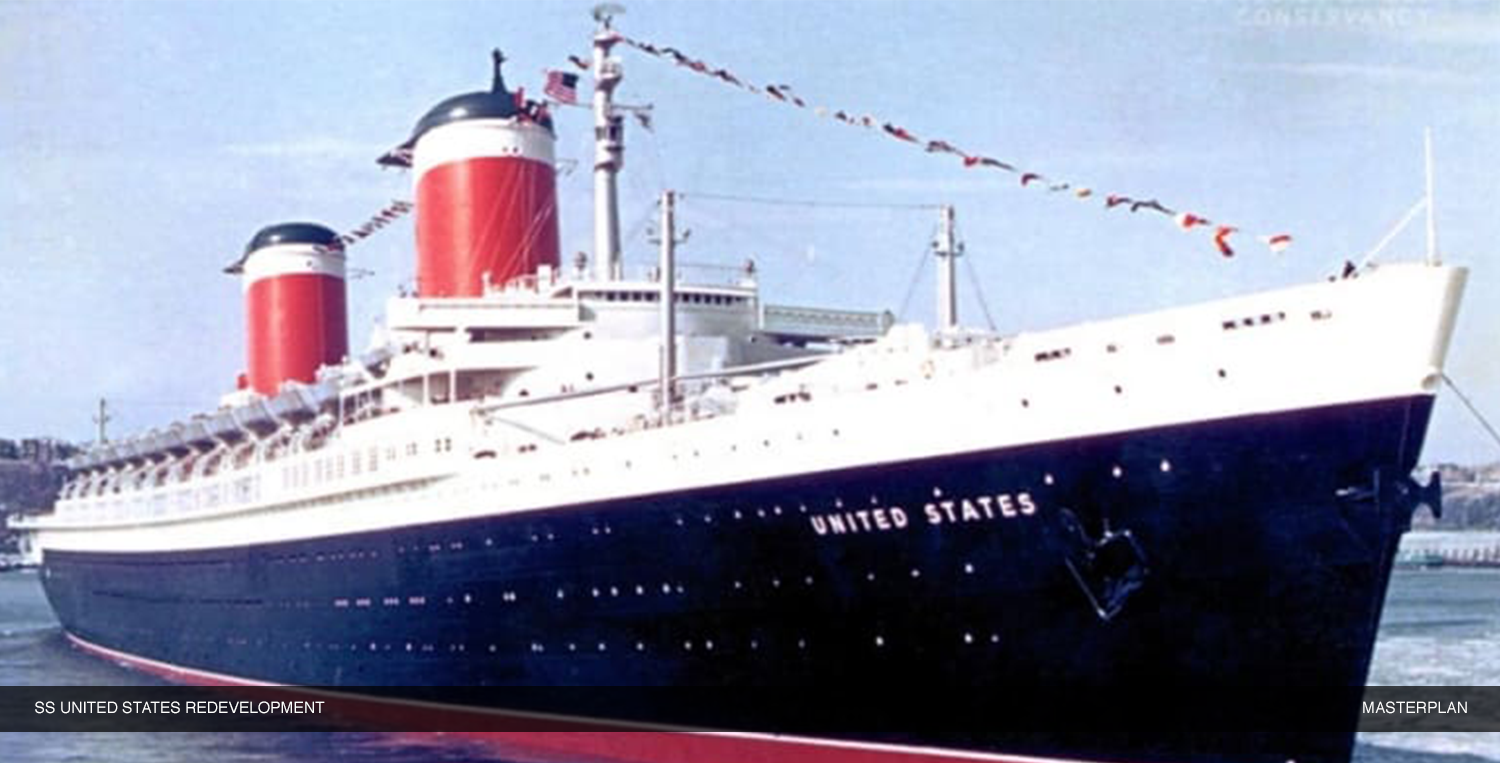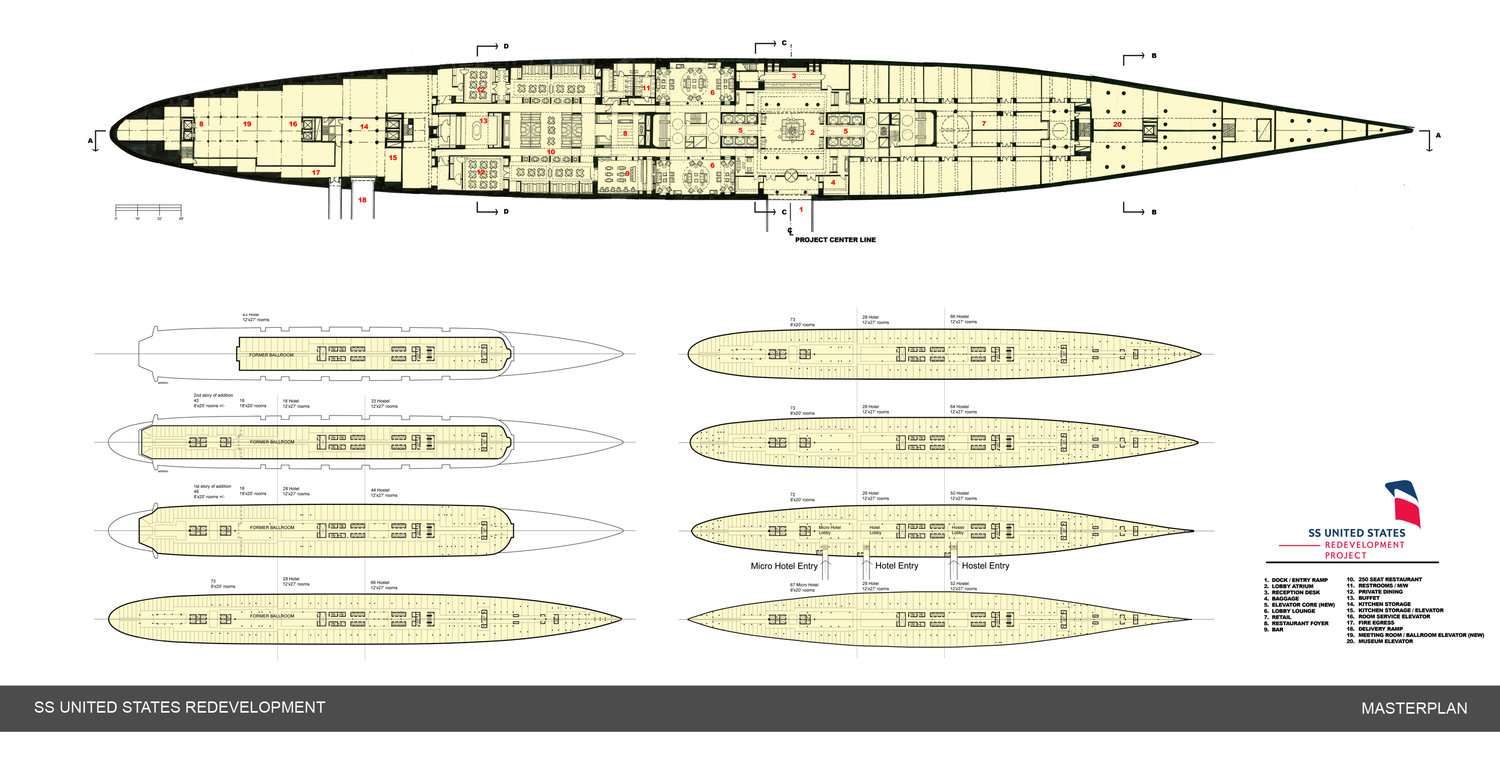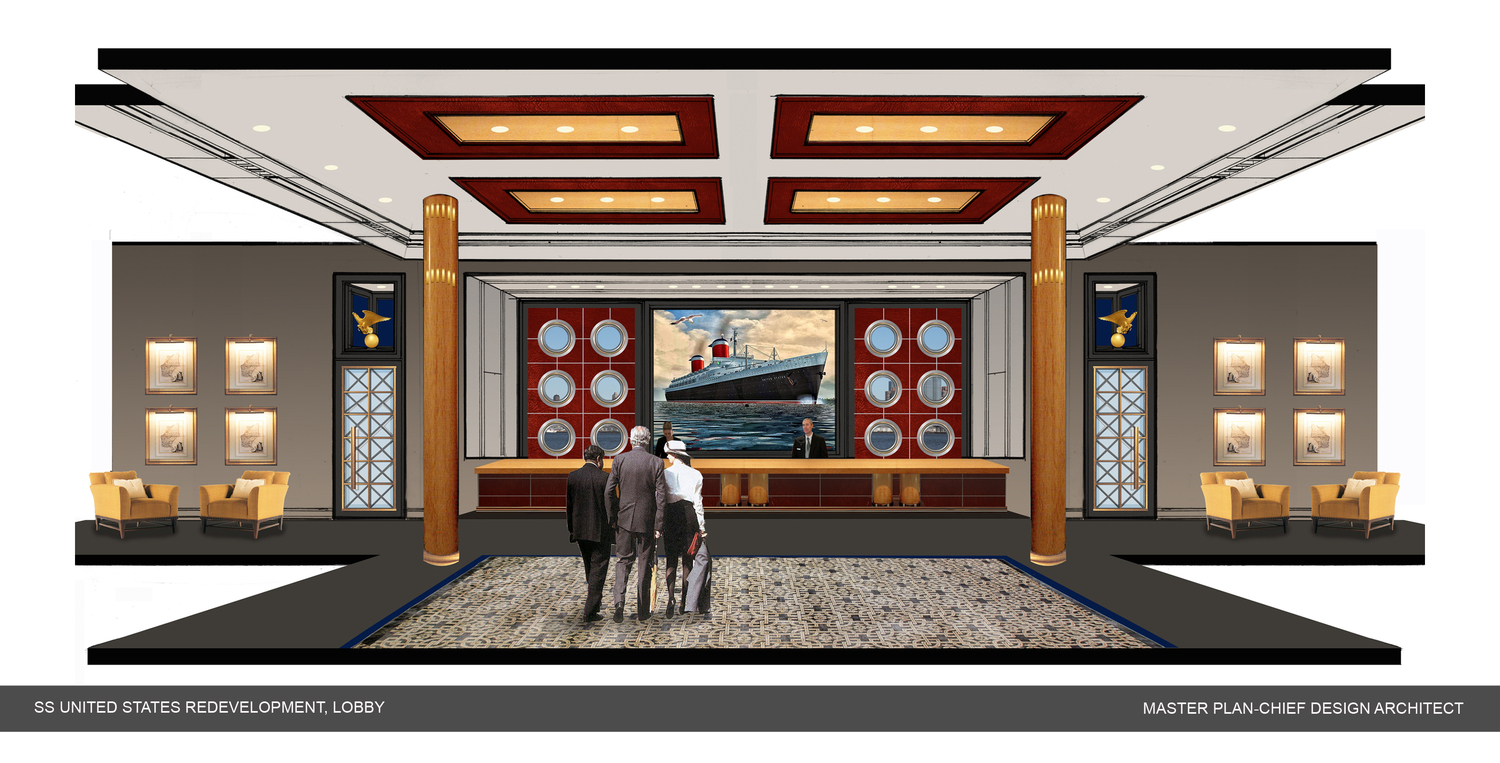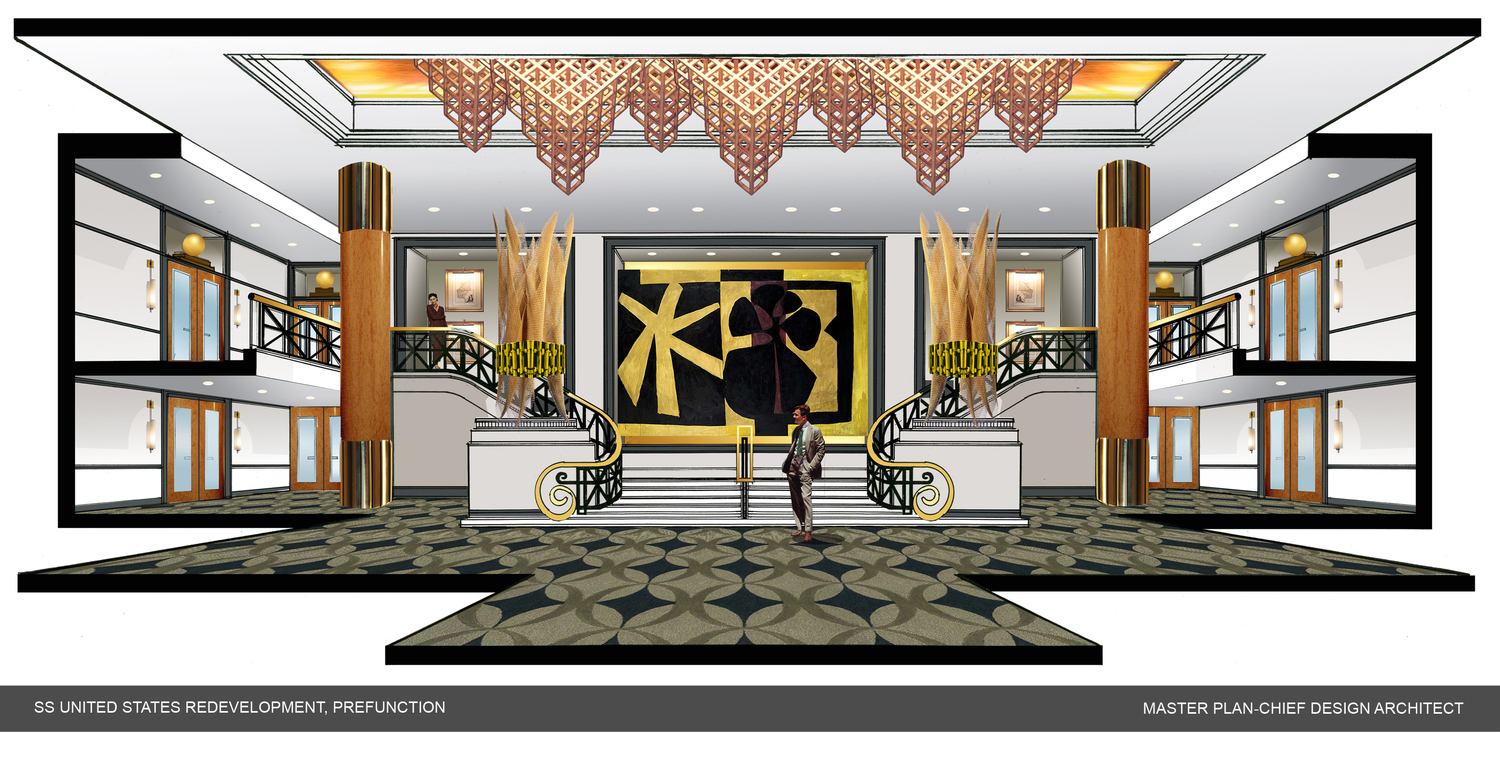 SS United States is a retired passenger liner and the largest ocean liner built in the United States. Its current owner, SS United States Conservancy, has been and continues to seek interested partners to save their American treasure.
Among its storied past, it is renowned as the fastest ocean liner to cross the Atlantic in both directions. SA was selected to lead a design team for a two year time period. (Ongoing design consultant). The task was to address the overall current spatial complexities and develop a series of master plan studies with a range of potential developers. An overall strategic design concept was established which could be used to assist such developers in their evaluations. These studies focused on four primary categories.

Refine and consolidate all entry and vertical distribution of guests. This would be consolidated multiple elevators / stairs to two major hubs at the center entry. This hub would be highlighted by a new 6 story atrium. All these efforts, in addition to the functional value also gave a strong sense of overall ship usage orientation.

Define overall spatial availability and locations for large venue conference facilities.

Define areas where exterior and internal expansion could occur.

Multiple room overlays with existing structure and window punctuations.
Client
SS United States Conservancy
Type
Masterplan / Hospitality / Residential / Marine Use / Museum
Size
Length: 990 FT / 203 M
Beam: 101.5 FT / 287 M
Displacement: 45,400 TONS
Draft: 31.25 FT / 9.53 M
Decks: 12
Status
Ongoing
History
Naval Architect: William Francis Gibbs
Built: 1950-1951
Out of Service: 1969
Consultants
Structural: McClaren Engineers
Naval Arch: Sparkman & Stephens