Philo T. Farnsworth Museum of Television
Rigby, id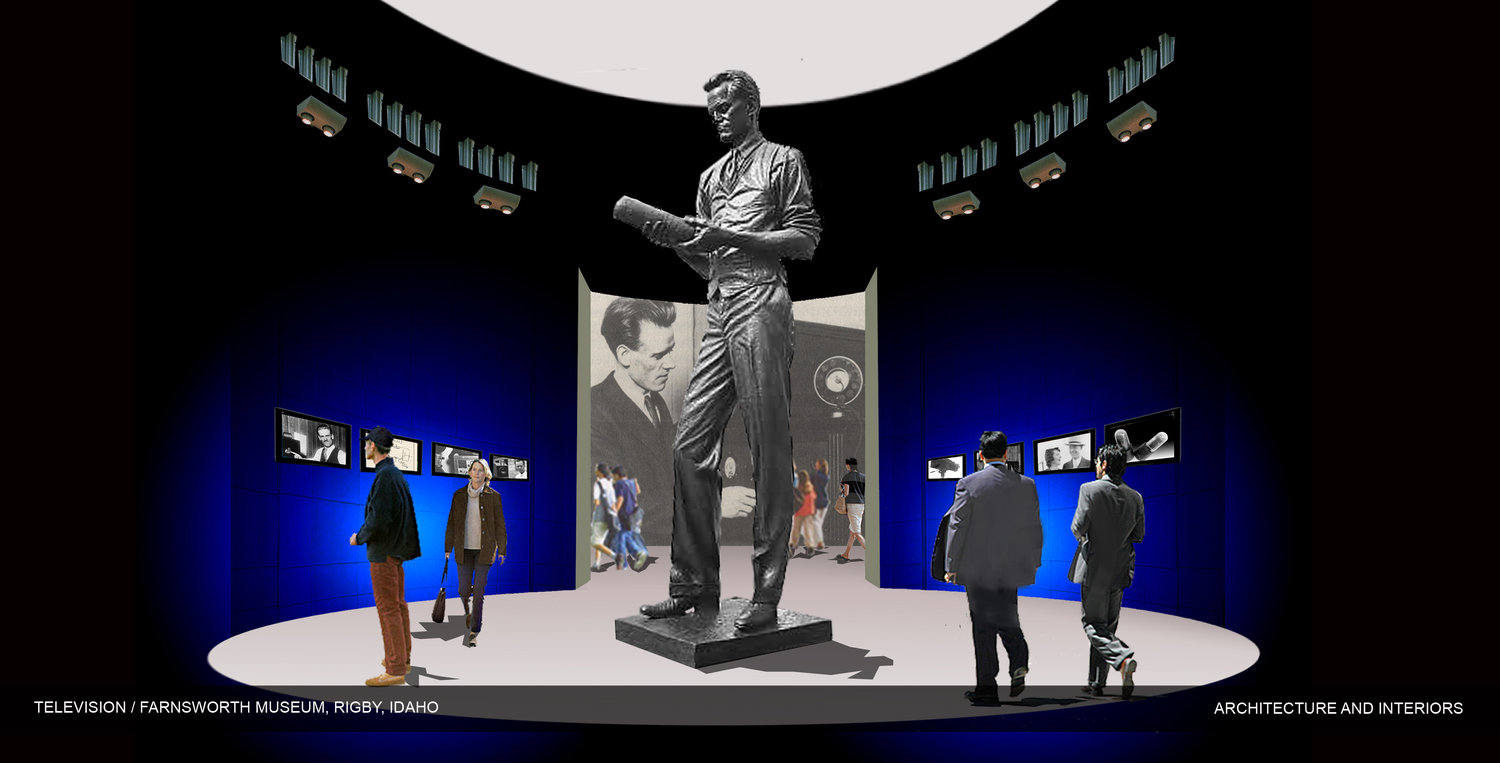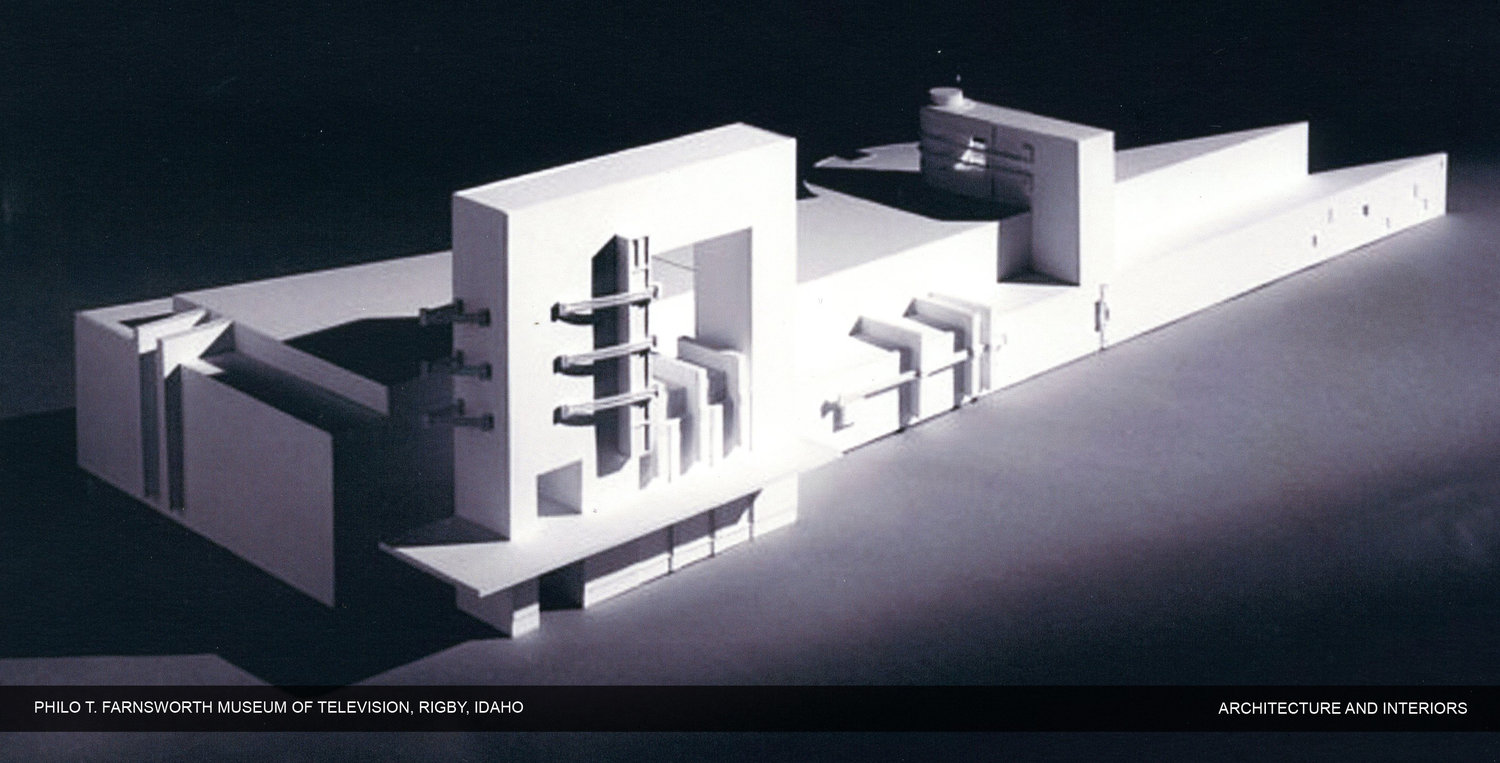 Philo T. Farnsworth is the inventor of the television. At the age of 15 he formulated the basic principle of image dissection and was issued a patent in 1921. Farnsworth would hold more than 300 patents and even befriended Albert Einstein with his almost perfected fusion energy working theories. Pem Farnsworth (wife and first projected television image) became SA's key inspiration in formulating the museum program and design.
The Farnsworth home was located in Rigby, Idaho and he formed his invention while observing farming rows or plantings and the system of plowing. The museum is to be located in the same active farmlands.
The museum was envisions as a linear armature with an open framed structure anchoring the centralized portion of the museum. Symbolically, the open frame was a television box ready for an assemblage of inverted components placed along the length of the building. A central rotunda, or statue hall, would provide an in depth review of Farnsworth's prolific career of invention.
Client
Farnsworth Family Trust
Type
Architecture / Interiors / Museum
Size
75,000 SF
Status
Complete / Pending Fundraising