Natuzzi USA Headquarters
High point, nc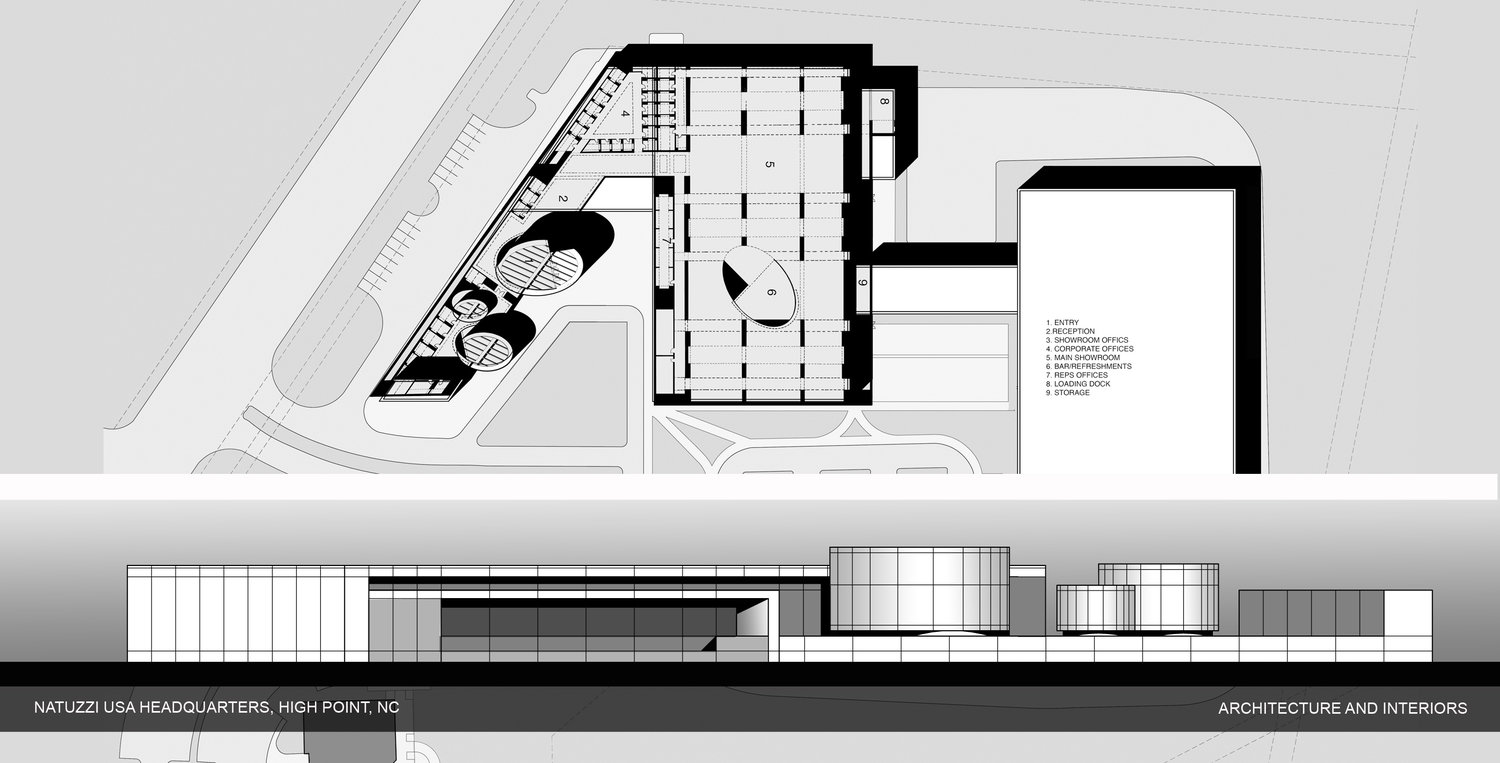 Natuzzi is Italy's largest furniture manufacturer and one of the world's leading brands in that market. Founded in 1959 by Pasquale Natuzzi, the company sought to expand its American showroom and offices in High Point, North Carolina.
The company purchased a 10 acre site just outside the city proper with the intent to build a new facility which would also have limited distribution capabilities and room to expand. The design placed the combined program on one floor level and was further articulated into two distinct masses.
The front of the building was for specialty and new display areas. Its trapezoidal shape was highlighted by three oval cylinders placed on a defined linear plinth. Each cylinder would house new collections or flexible display pieces.
The main building, a large open showroom, would house the full line of Natuzzi furniture. The buildings would connect via a courtyard walkway adjacent to its complement of offices.
Client
Natuzzi Group / Italy
Type
Showroom / Offices / Contract Documents
Size
63,000 SF
Status
Complete