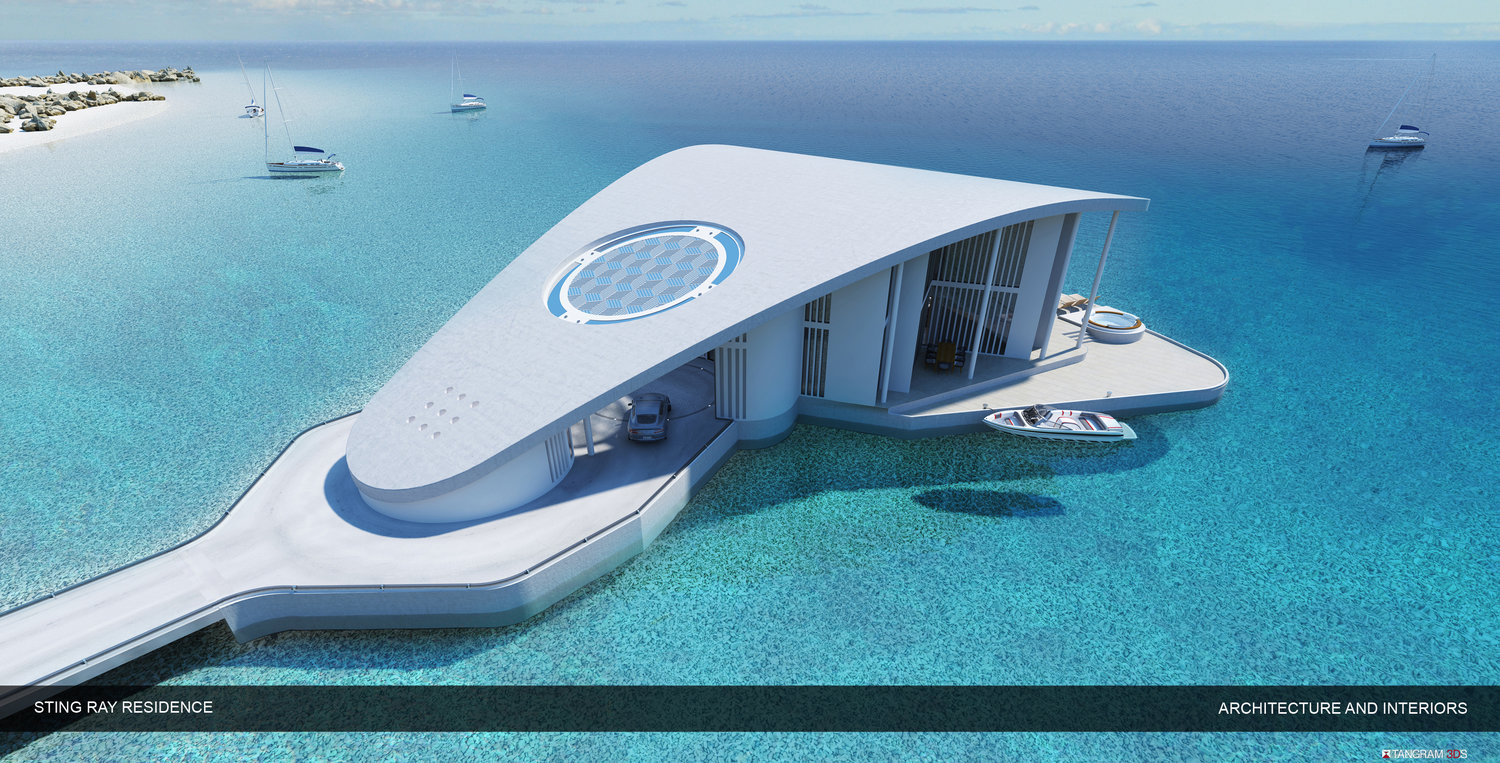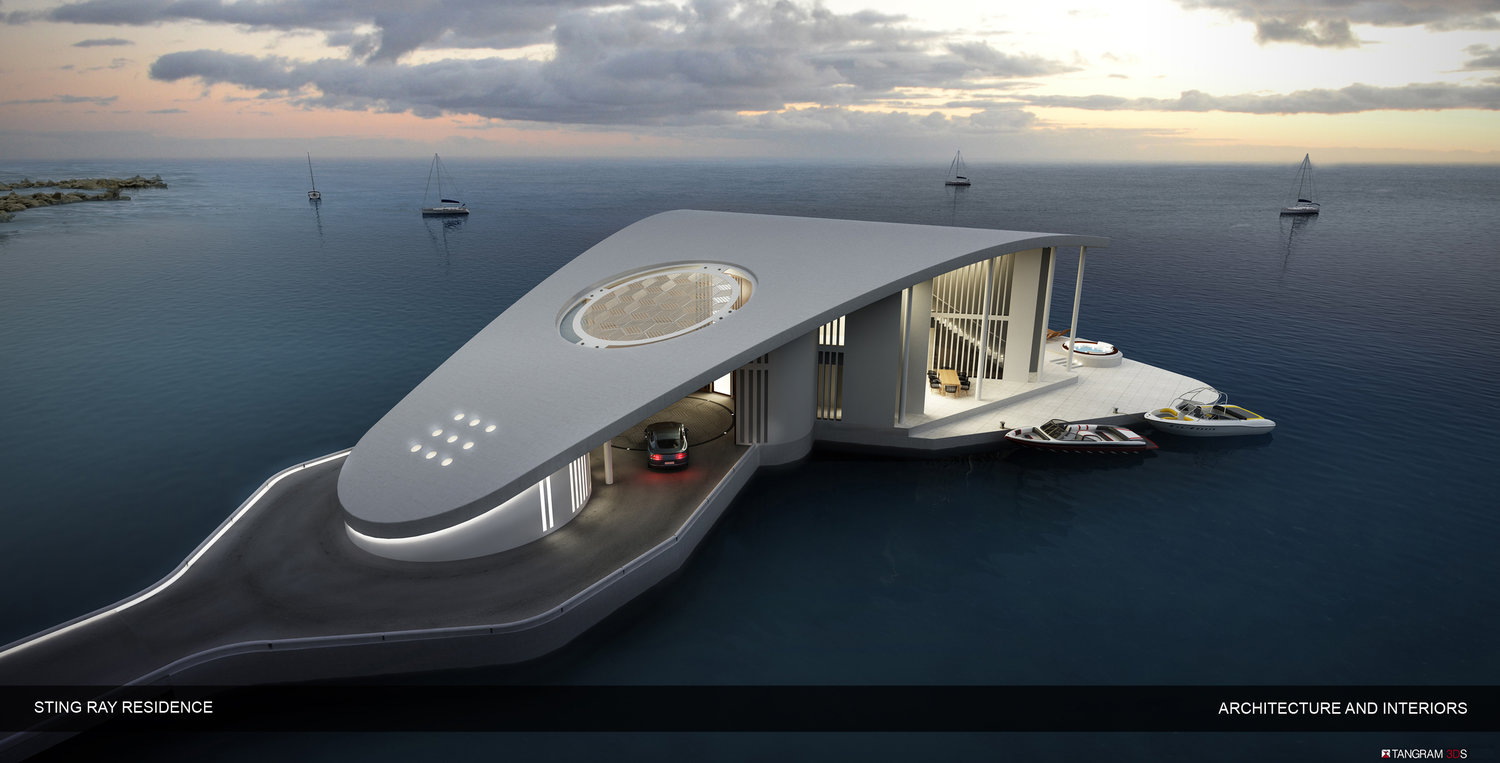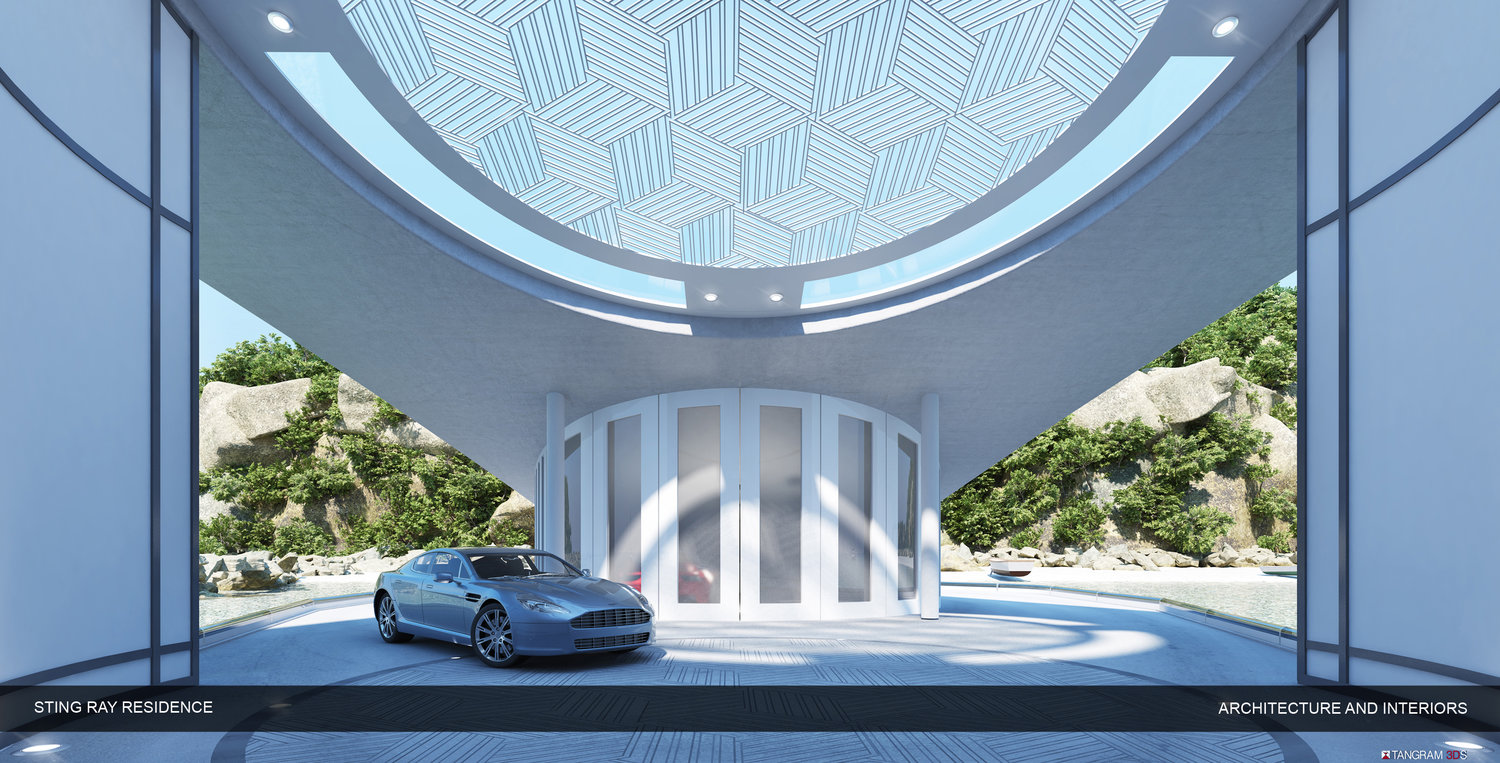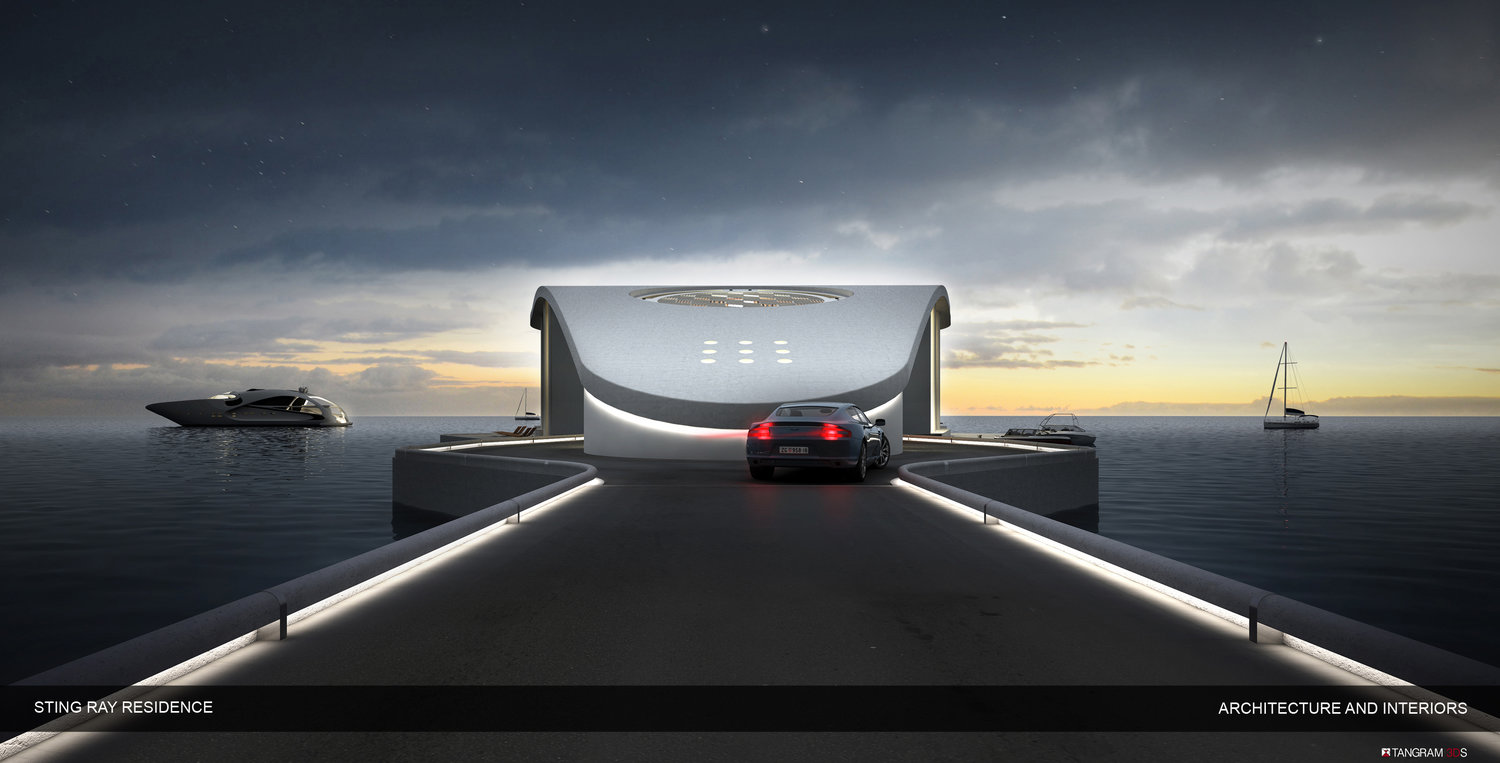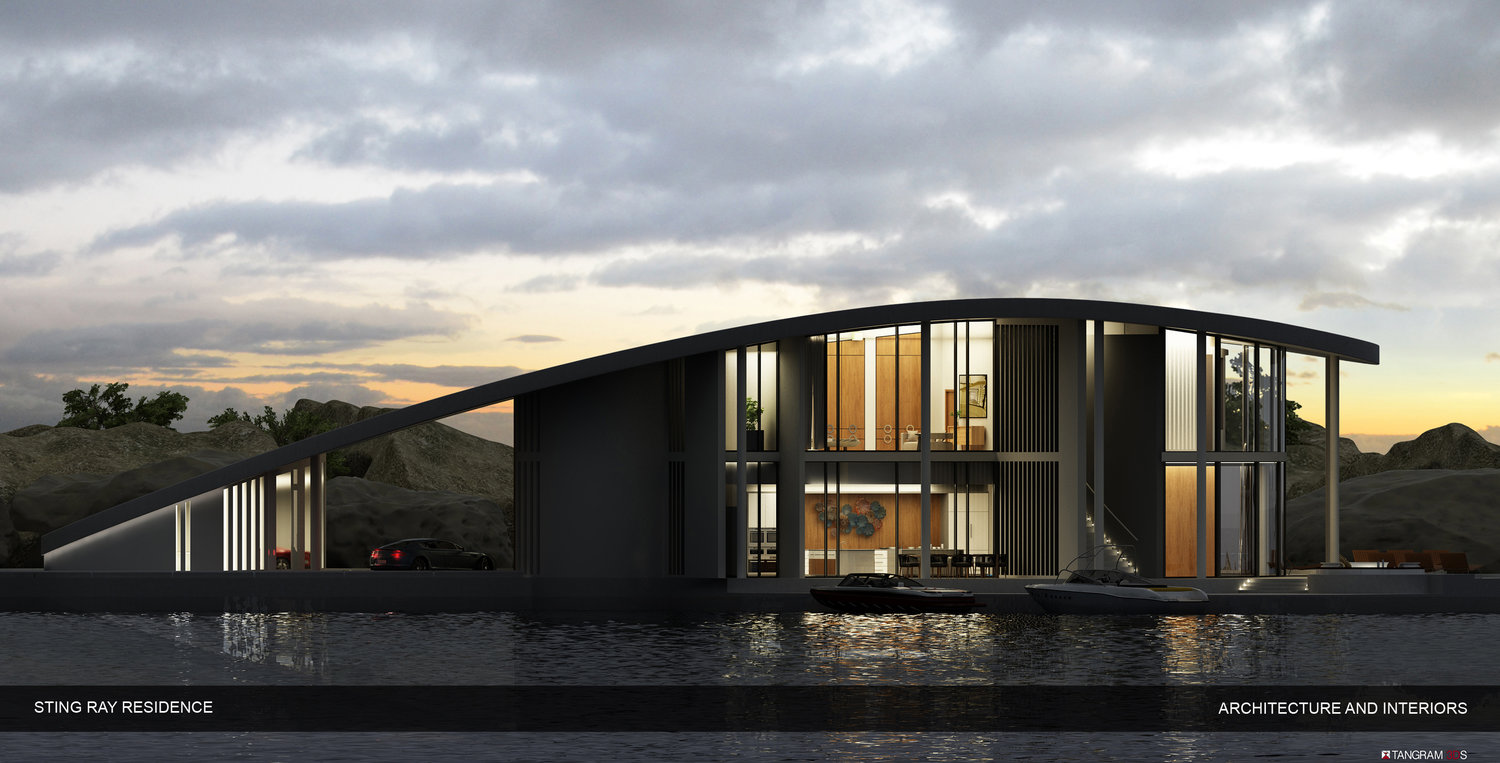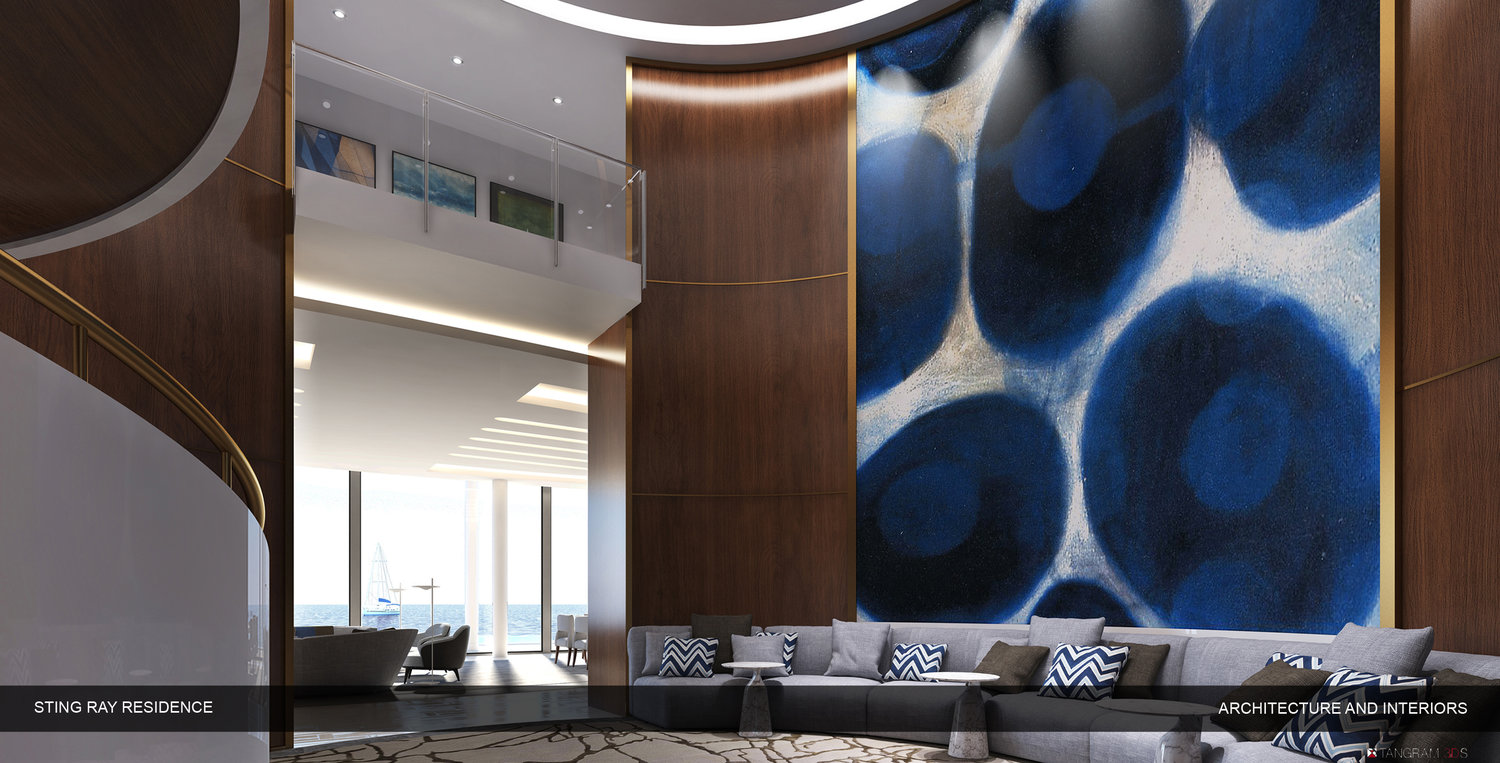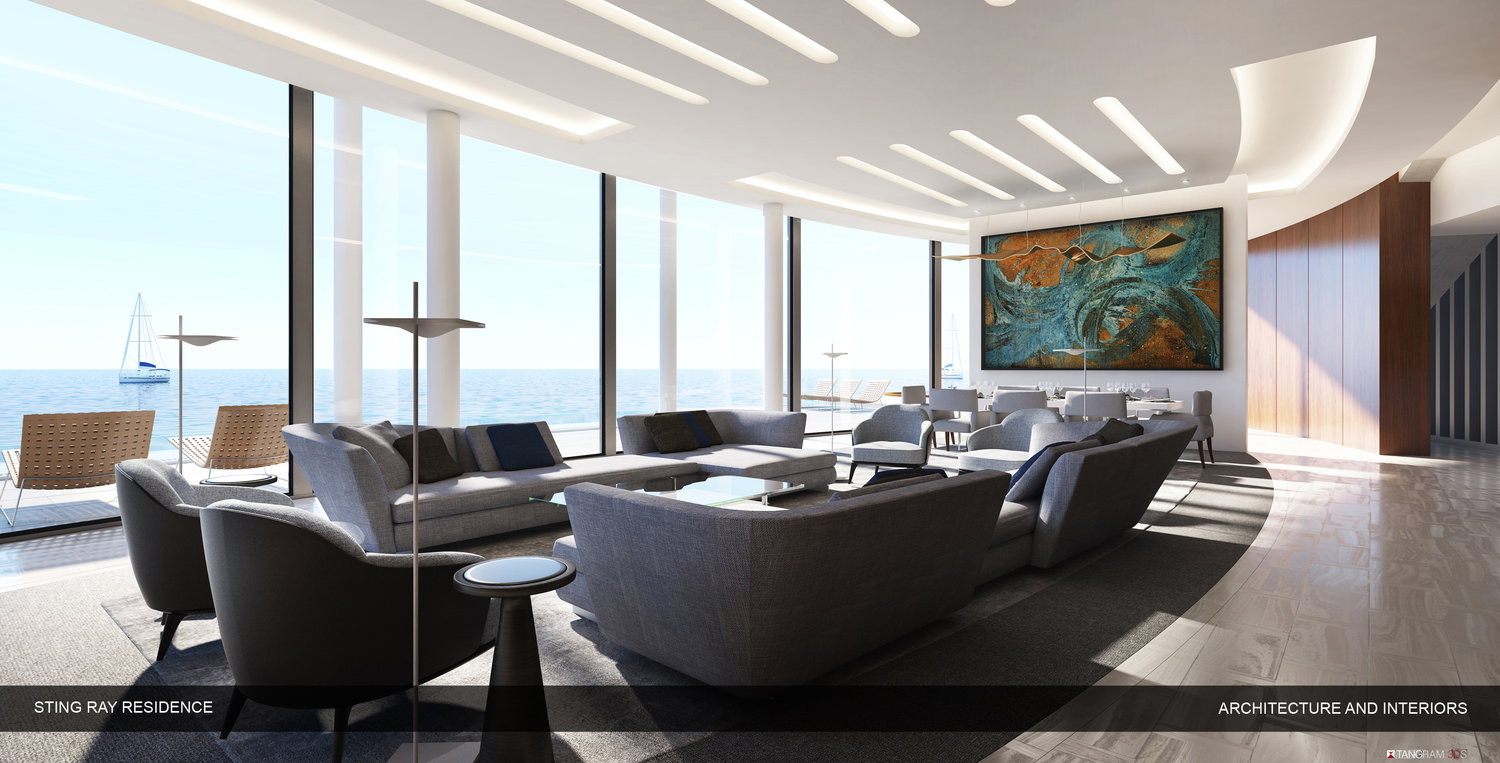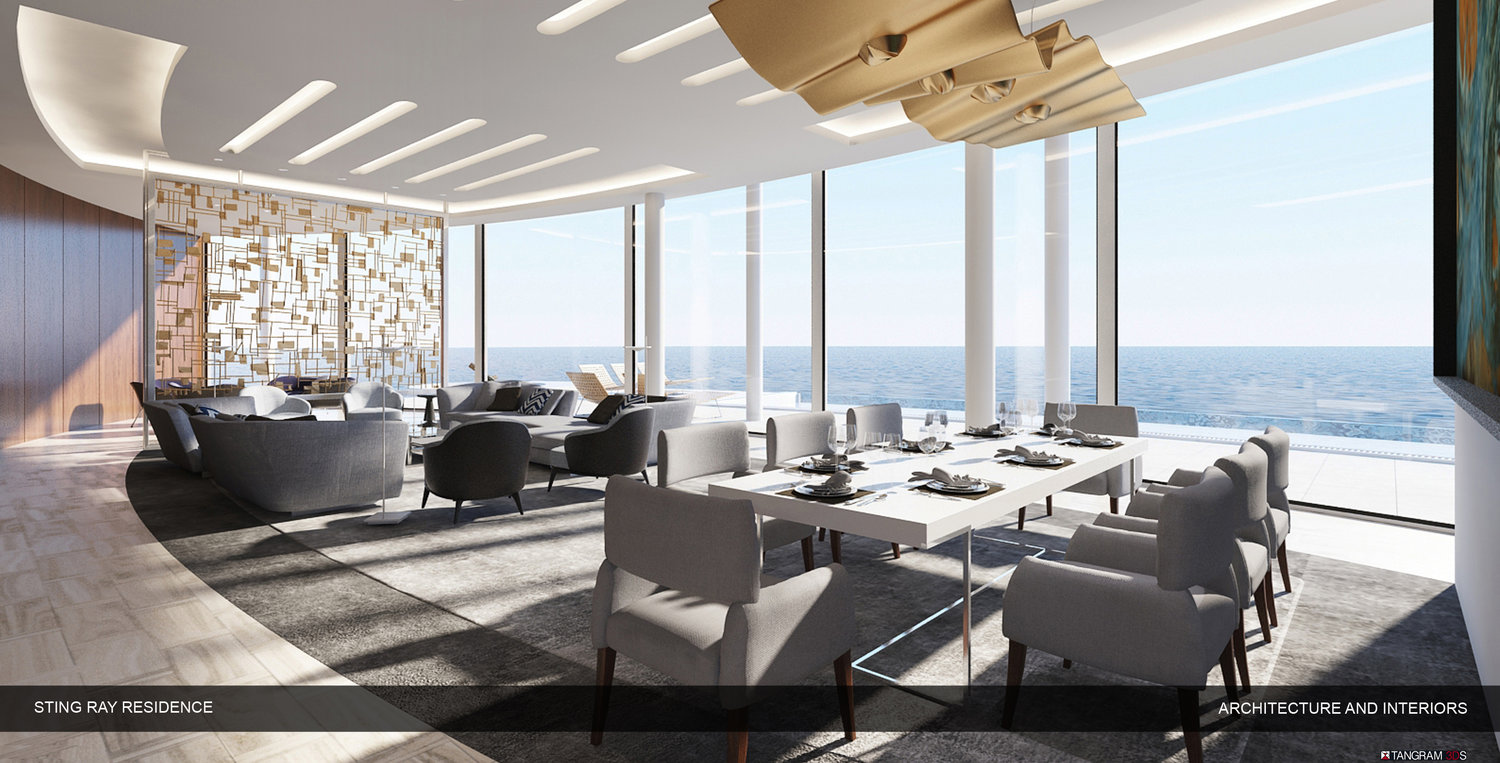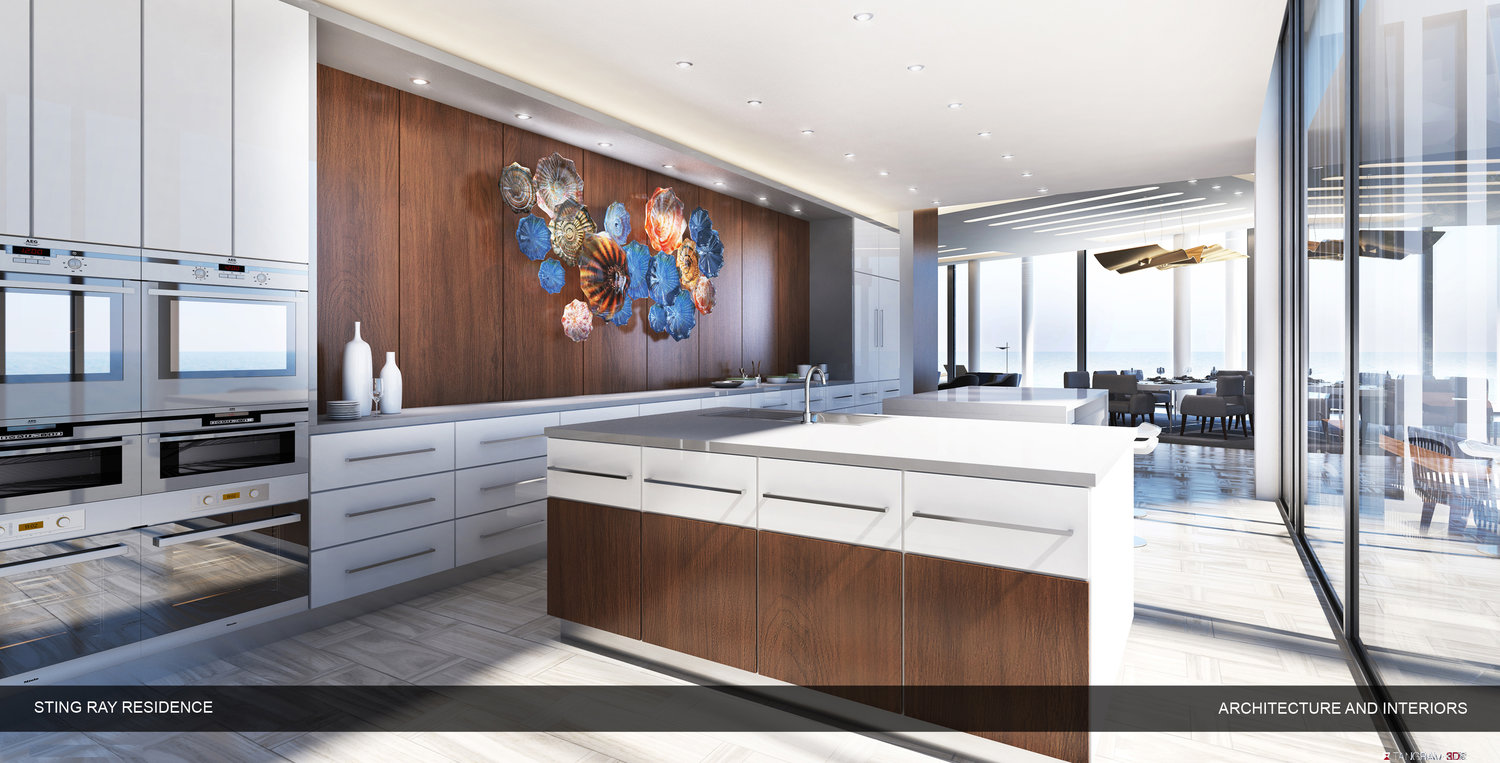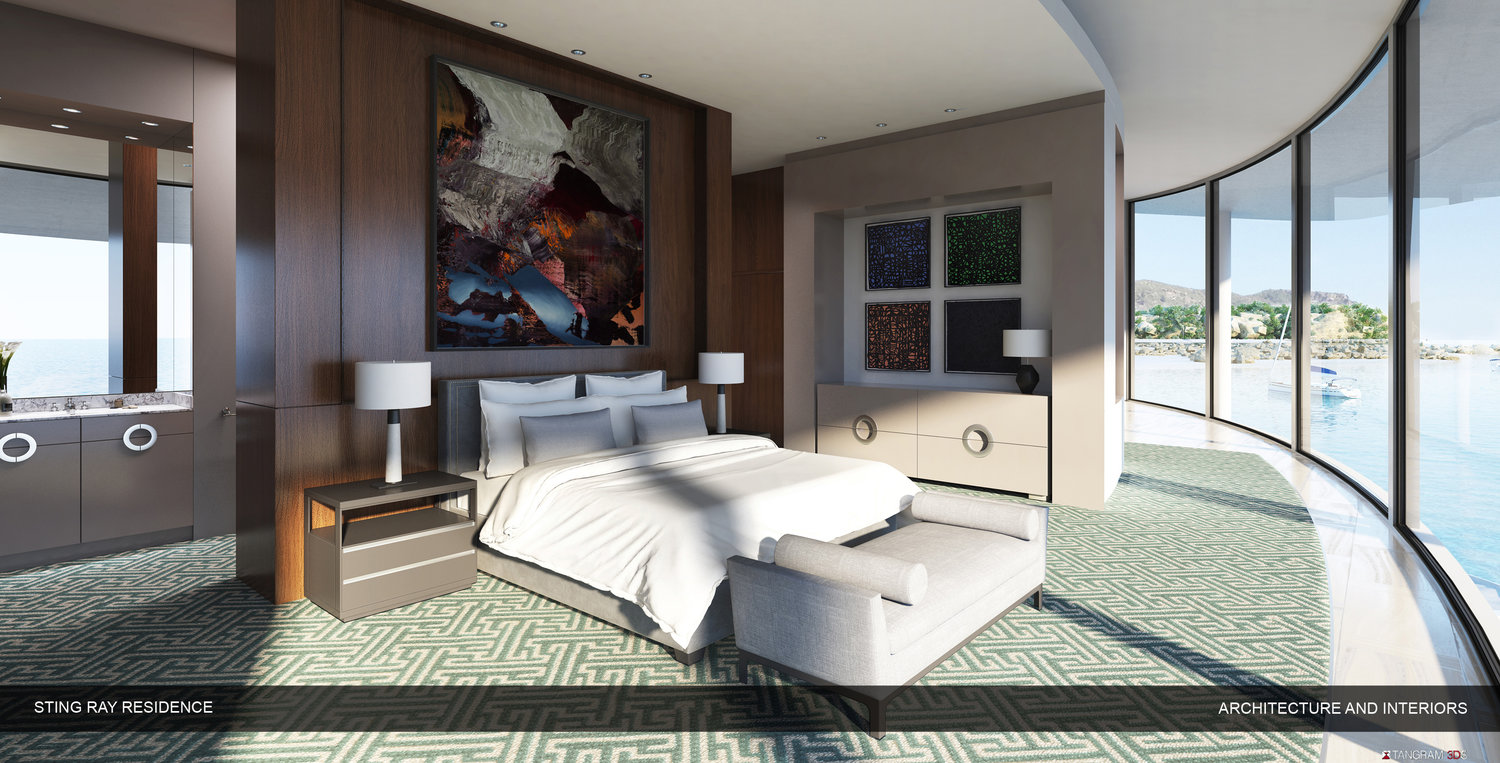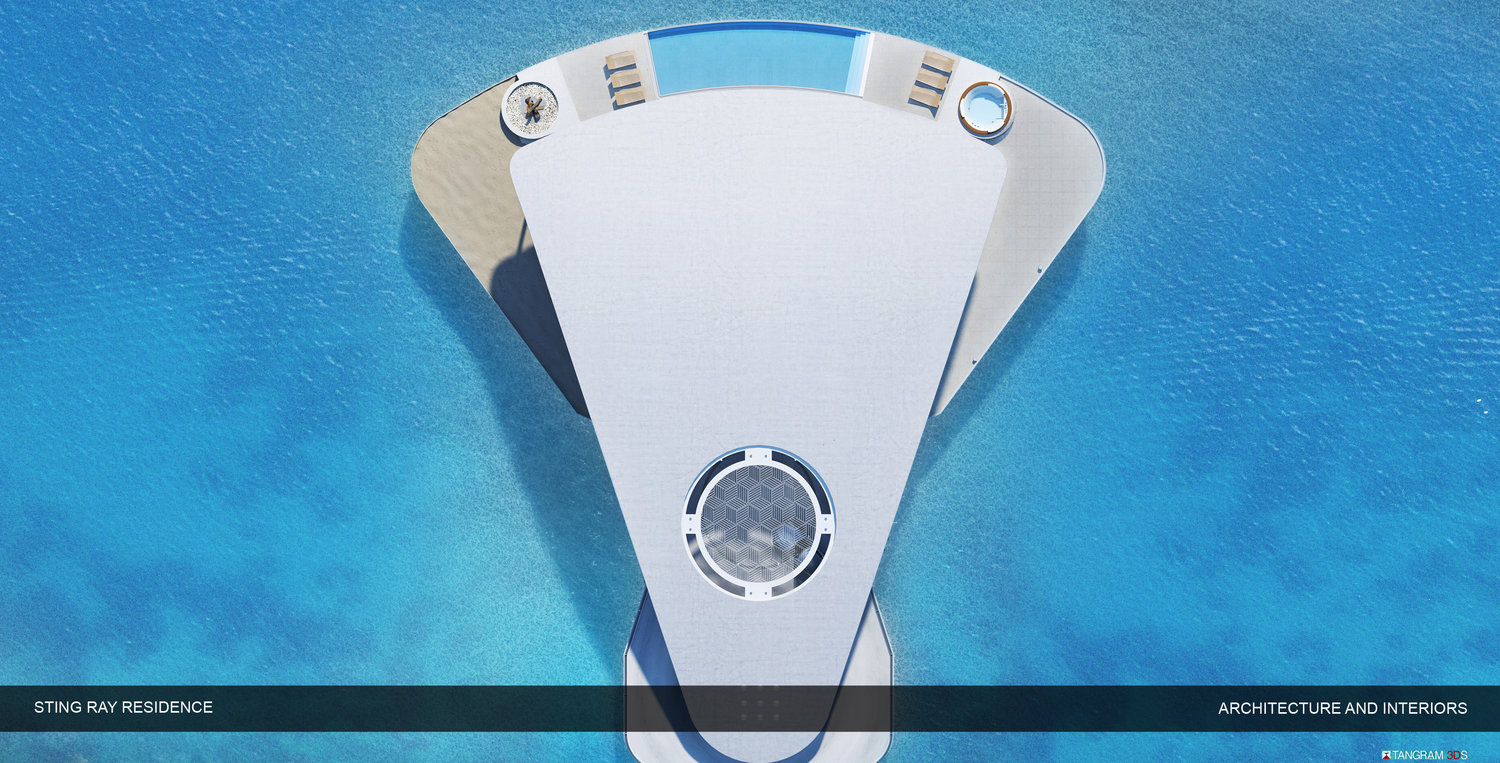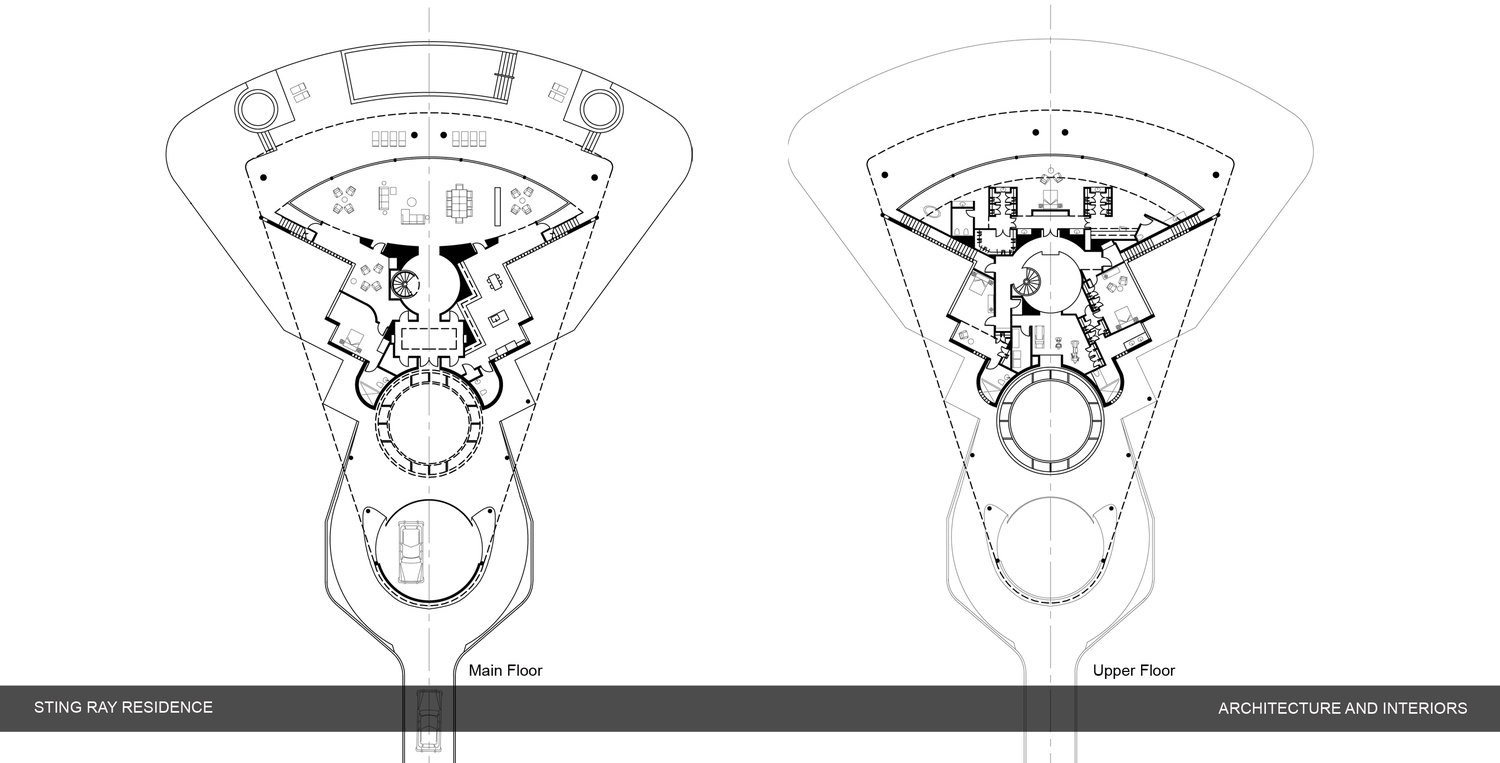 Sting Ray is a luxury two story floating residence designed to embrace the romantic and practical notion of living on water. This philosophic embodiment has been expressed as an enlightened interpretation of the elegant sea fish, the Sting Ray. The Sting Ray's anatomic characteristics offer up a distinct plan and tail configuration which in turn informs the activity within.
Arrival from the shore is via a dedicated floating "stinger tail" expressed as the driveway/walkway. The driveway in turn opens into a filtered skylit motor courtyard and front door. A separate cylindrical two car garage advances the outward flowing sloped roof composition. The main level is devoted to family use and frequent entertainment venues. A central rotunda provides both circulation and a centralized formal gesture pushing towards the water edge. Large glazed walls allow the inside and outside to coincide in a resort inspired ambience. Other resort amenities include an ample deck serving a beach, infinity edge pool, hot tub, dock, and fire pit. One repeated element is the slotted "gill" ceilings which abstractly mirror the sleek underside of the fish.
Three bedrooms occupy the second level with focus around the central rotunda. A master suite has received prominent placement with open panoramic views. Two bath and dressing areas flank the master bedroom foyer.
As plans proceed for construction, it should be noted that all green initiatives will be incorporated in both design and implementation. From the beginning, the design intent has been to create a design which has a sense of belonging to its' collective surroundings. Sting Ray nurtures the aspiration and exudes a buoyant optimism of this new venture.
Design
E. Kevin Schopfer AIA, RIBA
Schopfer Associates
Renderings
Tangram3DS