Holyfield Gym
Jeddah, Saudi Arabia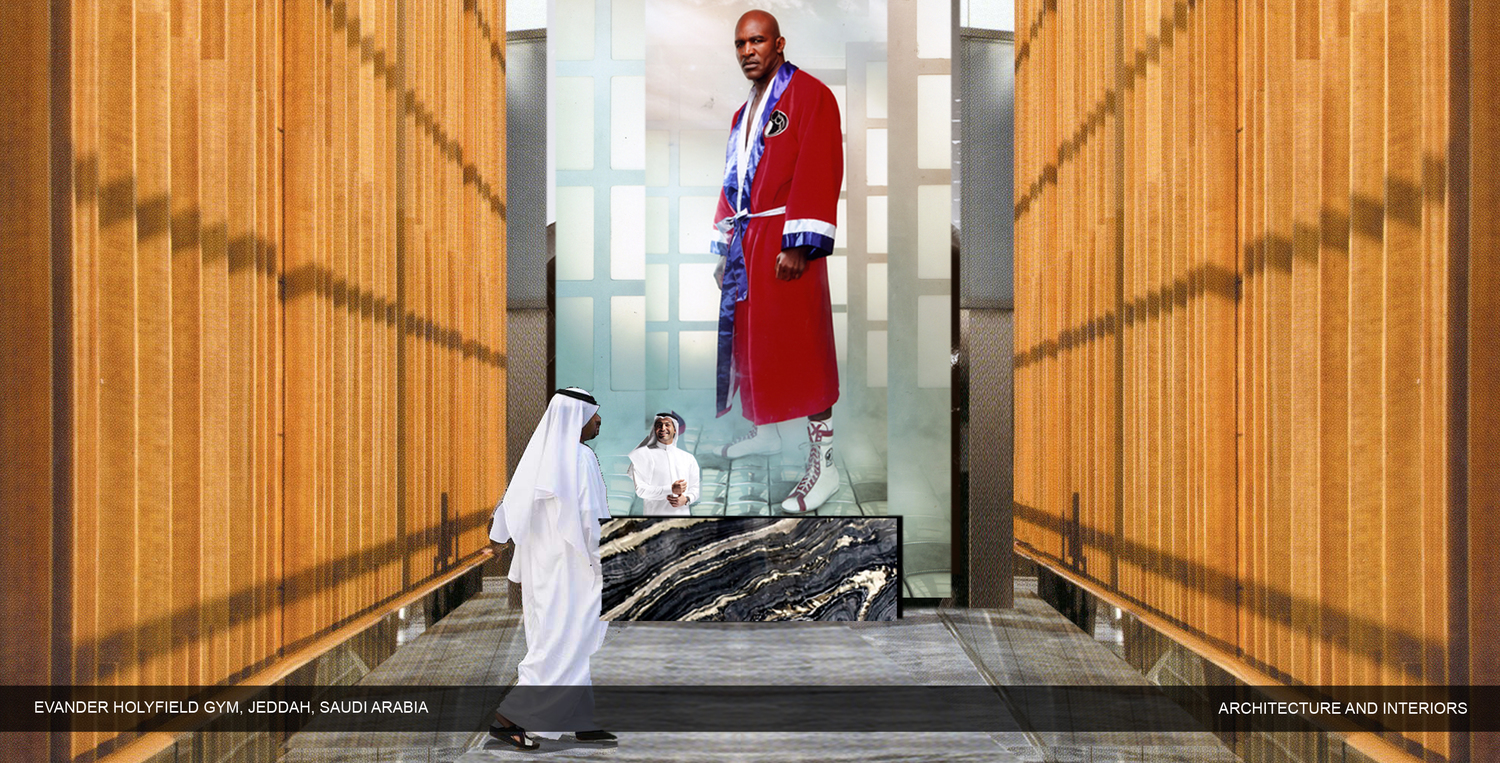 Evander Holyfield (The Real Deal) remains one of the greatest boxing legends of all time. His five times win of World Heavyweight Championship titles has never been equaled. Throughout his career, and continuing, he is a devoted practitioner of personal fitness. That passion has found its way to explore Holyfield Gyms which represents his own formula for personal fitness programming.
We were approached to design a new Holyfield Gym complex in Saudi Arabia on a scale and complexity befitting the legend himself. The entire program was to be indoors with capacity to expand. The key / largest components were scaled soccer field / track and field, multiple boxing rings, Olympic size swimming pool, 3 basketball courts, and multiple handball / racquetball courts. In addition, spaces were designed for smaller more intimate venues including weight training, aerobics, spa, yoga, group fitness and other specified activities. All secondary support spaces were designed within the program matrix, accommodating respect for local customs and traditions.
Rather than a one open arena "shell", the program is spread out over a three block area. This gesture allows for a more diverse cluster of massing, and the ability to open spaces to a more varied spread of filtered light. The composition is defined by two flanking structures with inscribed border ropes which enclose the layers of activity within the "ring" banding itself.
Client
Holyfield Enterprises / Evander Holyfield
Type
Multi Level Fitness Center Development Study
Size
250,000 Sq. Ft. / 23,225 S.M.
Status
Complete