Reebok Flagship Stores
international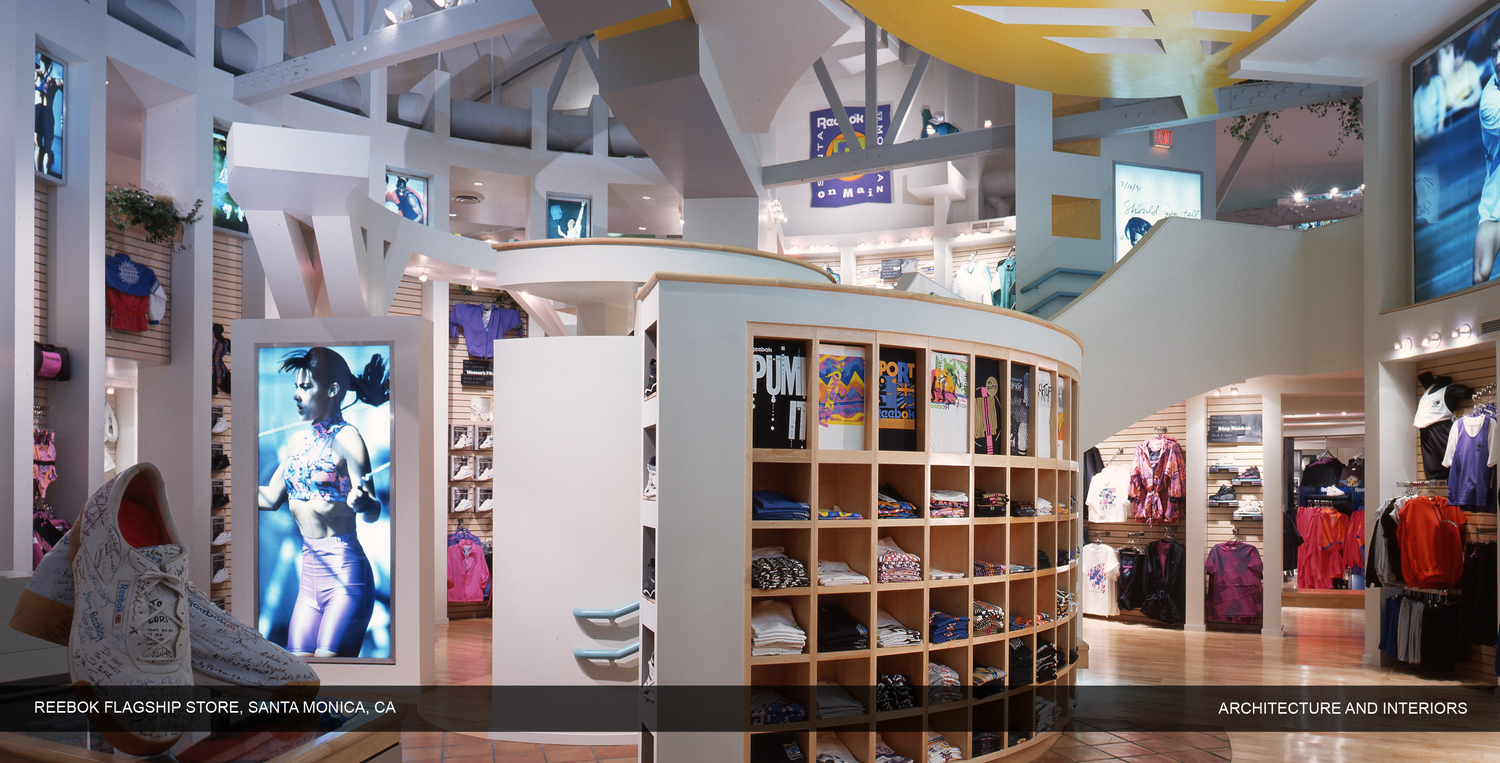 Reebok Concept Store was Reebok's first foray into the corporate owned retail/brand facility. Nike had just opened their first such store in Portland, Oregon which accelerated the needs of Reebok's new programming efforts. We established a four part overview for the New Reebok Store.
First was to categorize all brands related with the Reebok product line. Each category would require its own distinct look and feel and be flexible to multiple changes.
Second, establish a network or custom flow pattern for categories which would assist in product survey and wayfinding.
Third was to create an overall brand aesthetic which could be transferable from location to location. Within this protocol we developed abstracted thread patterns of Reebok footwear coupled with "carved" wall surfaces and details.
And Fourth, take advantage of the specific location and allow an appropriate blending to project loyalty.
Client
Reebok International
Locations
Boston, MA / New York, NY / Los Angeles, CA / Panama City, Panama / New Delhi, India / Bombay (Mumbai), India / Johannesburg, South Africa / Moscow, Russia / St. Petersburg, Russia / Kiev, Russia
Type
Retail / Flagship
Size
Varied
Status
Complete