Reebok Sports Club / Design Development
north america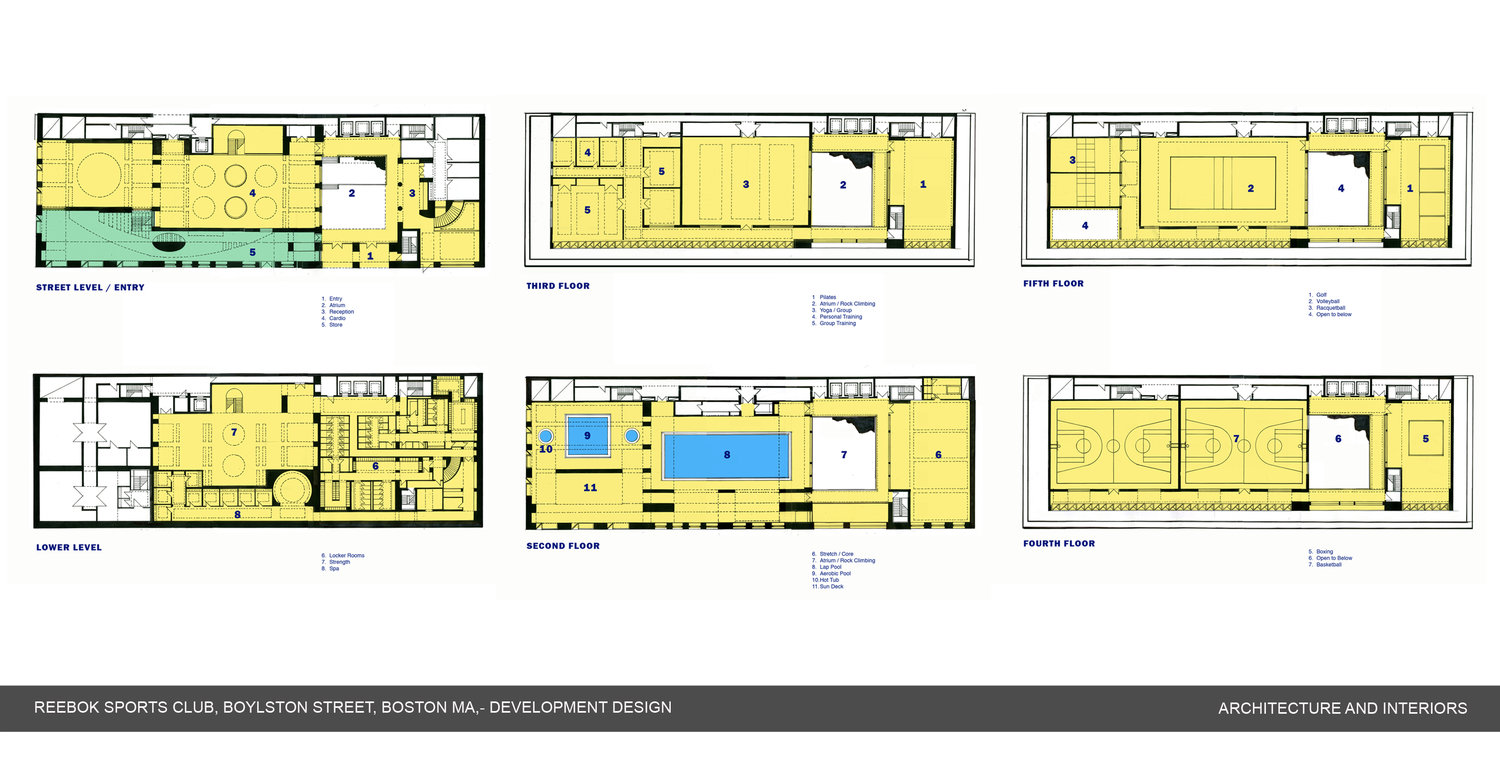 In conjunction with the Flagship rollout, Reebok began to explore the potentials of a Reebok Sports Club concept.
Initially the stores and clubs would combine in a jointly built facility. A second, free standing facility was also designed.
Our task was to establish and overall design aesthetic which would incorporate basic evolving program layouts with size adjacency requirements. Basic design guidelines and brand controls were also set in these studies.
Three sites were explored being Boston, New York and Los Angeles. New York would be the first to be fully built out.
Client
Reebok International
Locations
Multiple
Type
Programming / Design / Guidelines
Size
+/- 75,000 Sq. Ft.
Status
Complete