Reebok Universal Studios
Universal Studios Florida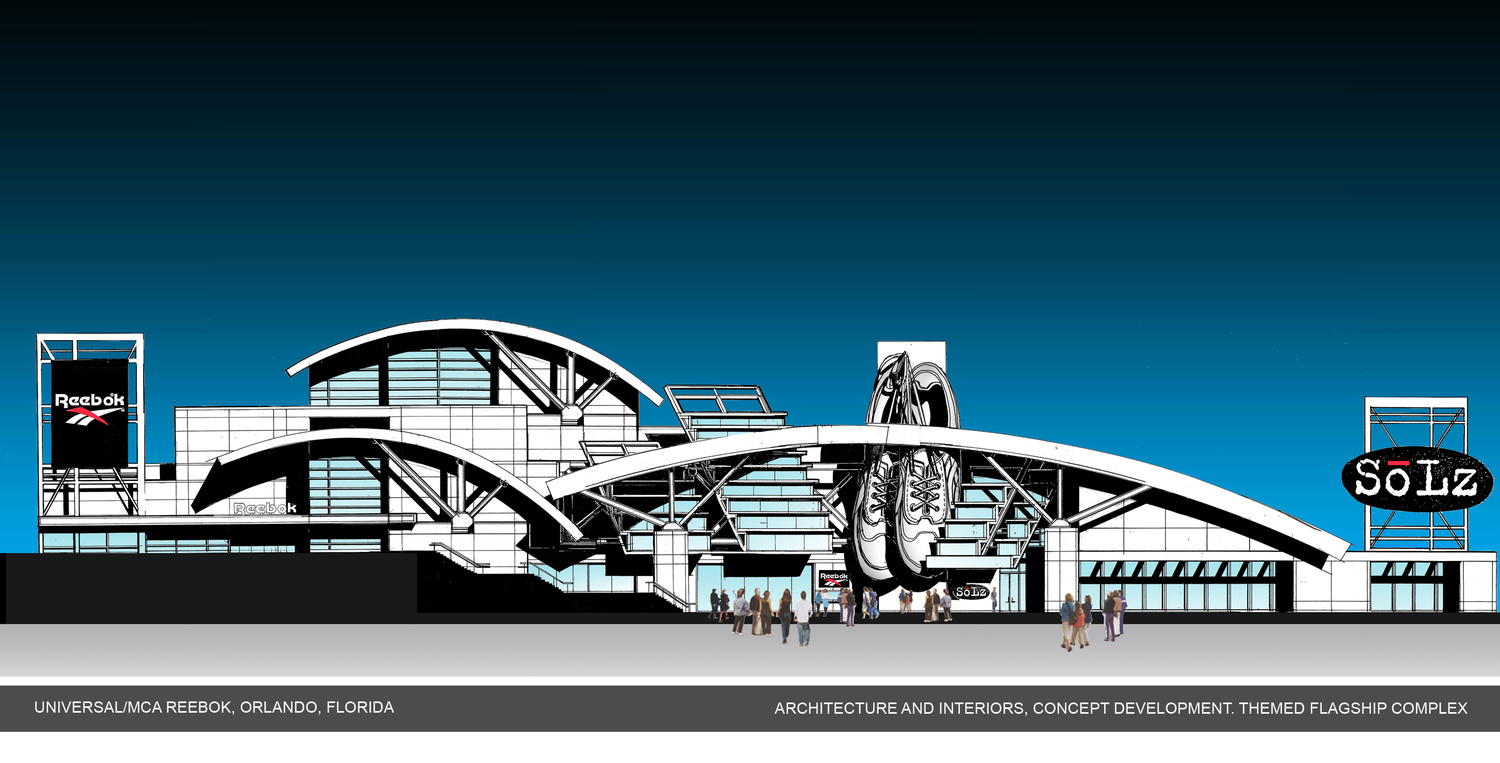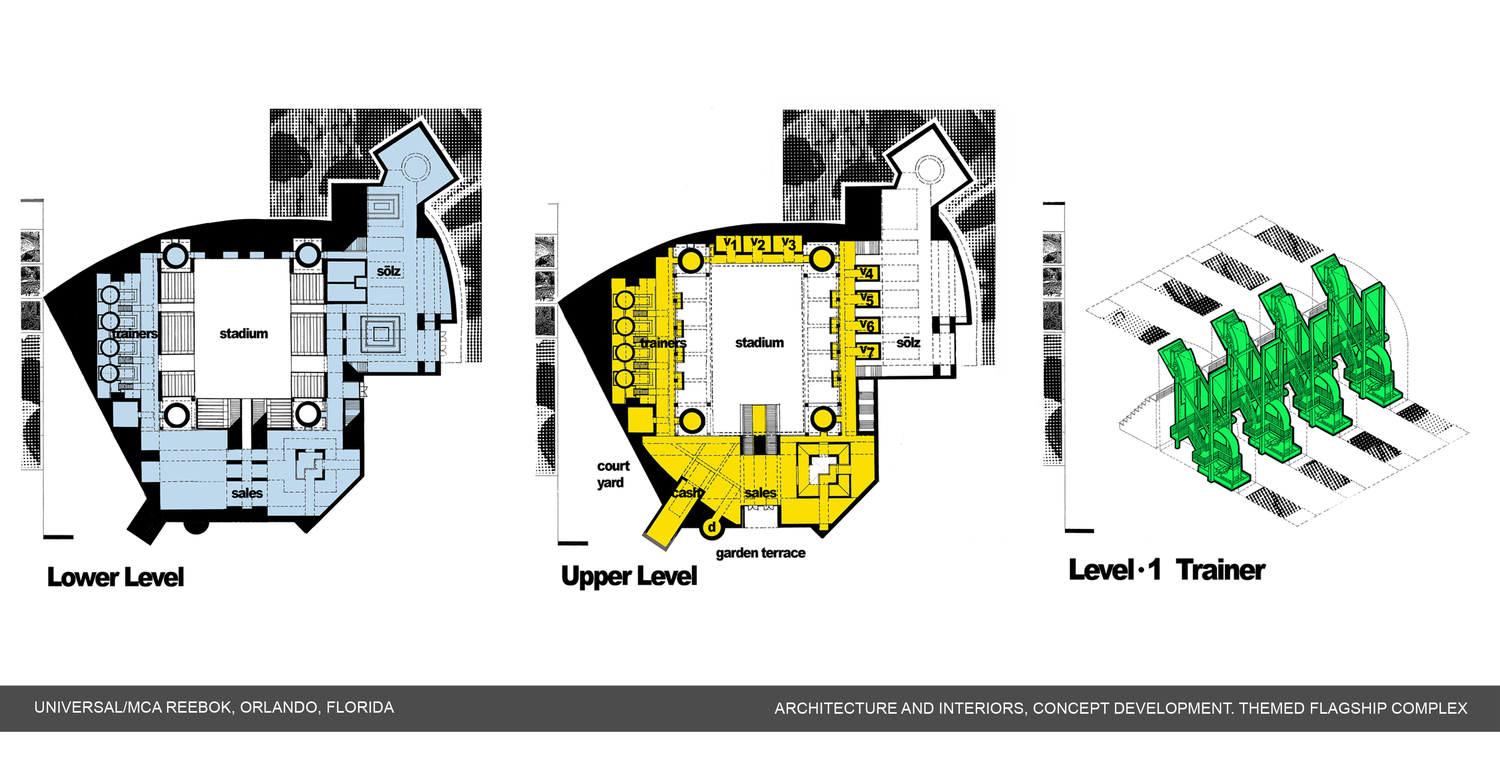 In expanding the concept store program, Reebok teamed with Universal / MCA to build a new entertainment driven brand facility.
The project was to be located in the newly created City Walk at Universal Studios, FL. City Walk would be a counterpoint to City Walk Universal Studios, LA. The basic format of the Reebok Concept Store / Universal was to take the best of stores built to date and build a greatly enhanced free standing facility.
Included in this new format would be live action participation sports activities and events such as climbing wall circuit, new development sports training apparatus and a new casual sports bar we named SOLZ.
The overall design venue was an appropriately aggressive cache of amplified themes, large formatted presentation both still and action, and robust presentation formulas.

Client
Reebok International / Universal / MCA
Type
Retail / Entertainment / Design / Development
Size
85,000 SQ. FT.
Status
Complete